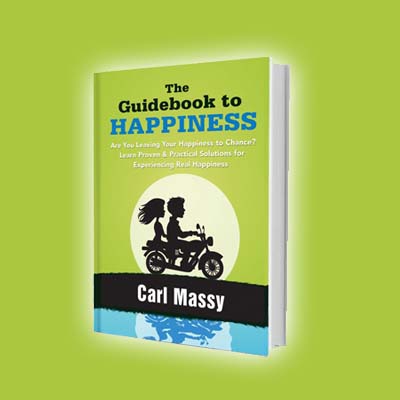 The Guidebook to HAPPINESS: Don't Leave Your Happiness to Chance, by Carl Massy. Digital Version Available at AMAZON in December 2012. Printed version available in Early 2013
21 Chapters. 21 Need-to-know Strategies for Happiness. 
Clear Tips, Tools and Happiness Strategies in each chapter to help you increase your default level of happiness, improve the success you have in life, increase your health, and experience a lot more energy each and every day. I have merged 20 years of expert strategic planning plus over 13 years of study, research and practice in the fields of wellness & wellbeing to make this a very informative, yet highly practical guidebook for increased happiness (plus health, vitality and wisdom).