Learn how to bring more ease, peace and fulfilment into your life.
Available at Amazon as Kindle and Paperback, then Audible (asap).
Order now for only $0.99
Would you choose a life which is HARDER than it needs to be, or would you much prefer a life of EASE, PEACE and FULFILMENT?
That might be a dumb-arse question, but here's the REALITY. We knowing or unknowingly, consciously or unconsciously, make life WAY harder than it needs to be. Period.
In this light, insightful, practical, resource-rich and entertaining book, let long-time Mindset Coach, ex-Army Major and former Olympic Games security consultant teach you – plain and simple – where not to place your foot if you want to avoid the figurative doggie do-do (aka: shit) in life. Making your life (a LOT) less hard, and a whole lot more joyful, peaceful and fulfilling.
Comes with FREE RESOURCES (online Workshop, Audit, 2 x Audiobooks, and Worksheets)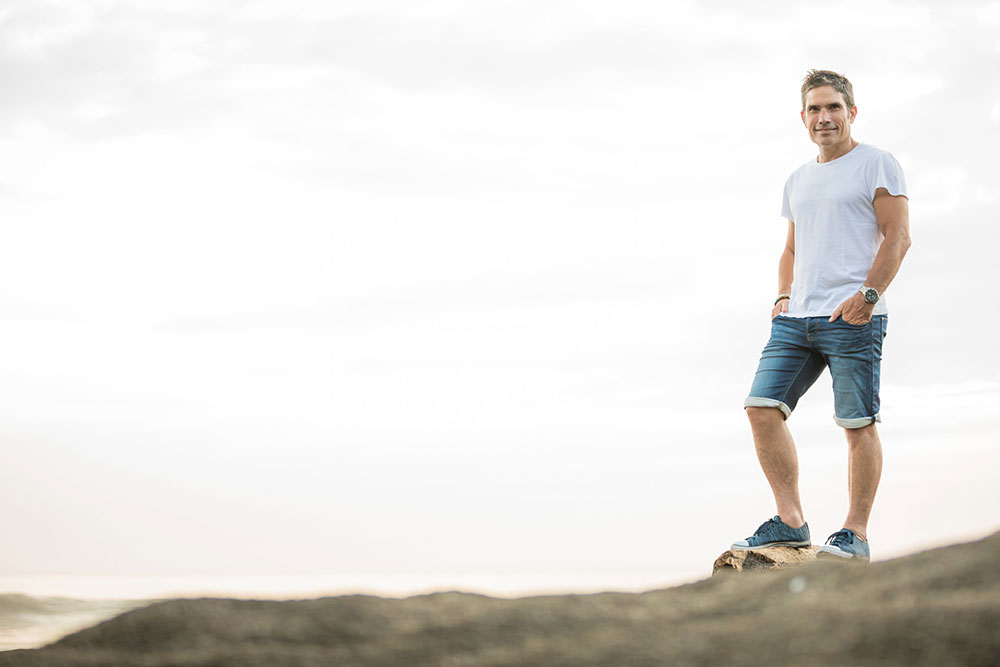 A 6-month Group Coaching & Mastermind Immersion starting 1 March 2024.
Small Highly Connected & Deeply Supported Group
Are you now ready to fully express your natural Superhuman-ness in a way that truly utilizes your unique
gifts and unlimited potential, which serves others in deeply meaningful and creative ways, and contributes
to making the world a more awesome place???
I think it is … TRANSFORMATION time!!
Get really clear of your personal desires and destination.
Rewrite and co-create your destiny.
Consciously let go of anything that doesn't serve you.
Consolidate your personal power.
Enhance your creativity.
Finally, BREAK THROUGH any self-imposed limitations!!!
INTIMATE GROUP (8 MAX)
1-1 & Group Coaching Sessions | Complete Access | Deep Inner Work
Traditional Yogic Kriya's and Teachings | Health Coaching | Guided Meditations | NLP Belief Switch
Guest Presenters | Life Purpose Readings | and much much more…

The decisions we make shape and determine our DESTINY. If you upgraded your decision making abilities by just 20% you would radically change your destiny.
The Number 1 Decision-Making strategy.
Learn this essential element from the military strategic experts.
It's important to hold fast, except when it is not.
Reframing your relationship with this thing called failure.
One of the best things I learned consulting to the Athens 2004 Olympic Games
SIGN UP NOW for these 5 FREE Expert Tips and Upgrade your Decision Making today.
Carl Massy is the author of Decision Making Mastery, which is based on his experience as an NLP Master Practitioner, personal fitness trainer, a coach for the last 14 years, plus his experience as a former Army Major, Olympic Games security consultant, and business owner.

A 5-WEEK RESILIENCE BOOTCAMP: Become a Natural SuperHuman
Self-Paced program starts NOW or join the next 'Group' Program in 2024 (Date TBC).
For the last 5 years I have been delivering the Life Masterclass in live seminars (Bali, Australia & Germany) and online, but in 2021, due to the global environment, I asked myself how I could best support and serve people in challenging and uncertain times?
From that question this concept was born…How to Become a Natural Superhuman. It was based on 2 things: 1) we are MUCH more powerful than we have been 'lead' to believe, and 2) we need to show up differently to thrive in the current environment.
Are you ready to unleash your superhumanness, so you can become more awesome, do more awesome things and make the world a more awesome place?
It is time to shine like the supernova you are!

A 30-DAY CHALLENGE
How Would You Like to Change Your Life, Your Results, Your Energy Levels, Your Health and Your Happiness?
This Program is like a fitness program but designed to work on changing your thinking and consistent emotions so you experience more SUCCESS and HAPPINESS in your life.
I have coached CEO's, single mothers, retirees, elite athletes, UN workers, multi-millionaires and even Life Coaches themselves, from the 4-corners of the globe, through a 30-day challenge with amazing results and life changes.
Let Me Share with You What I Learned are
The 3 Essential Keys to Happiness & Success
To get more tips on Life, Love, Happiness, Meditation and more, check out my Blog and Podcast.