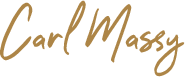 My story…
I have traveled the road less traveled, the road well traveled, and a lot of fascinating paths in between.

One of those greatest path started with my first personal development course and seminar back in 1999, which caused me to delve into the exciting world of personal development, where I developed an insatiable thirst for knowledge and wisdom, along with physical mind-body practices like yoga.
As an Australian Army Major at the age of 29, I decided at one point that the box I had learned awesome skills in was just not big enough so I resigned, skipped countries, and took up a role as a Consultant to the 2002 Salt Lake Winter Olympic Games. My leap of faith lead to five amazing years of consulting to Olympic Games and mega sporting events all across the world.
But it was in 2007, where I finally found the courage to leave my cushy Consulting work to take up my true passion of helping people find their inner happiness and vitality. It was time to set up my international Coaching practice, based out of Bali.
Fast forward a few years and I have now coached CEO's, elite athletes, world record holders, actors, UN workers, business owners, entrepreneurs, multi-millionaires and everything in between. I have also presented seminars and workshops to companies like Chevron, Aspire Zone, Exxon and the SWIRE Group. Plus run MindBody Retreats in places like Mallorca and have authored five books (The Guidebook to Happiness, The Guidebook to Optimum Health, The Guidebook to Authentic Success, The Successful Mind and Decision Making Mastery), which have been very insightful and impactful for many people.
My favourite event, which is a combination of everything I have learned over 20+ years is the Life Masterclass seminar. This is a deep-dive experience and 100's of people have used it as a pivot point to transform the course of their lives. Plus to wake up to their potential (and self sabotaging). I run the Life Masterclass in Bali, Australia, Europe and more recently 'online'.
In the end, I just love seeing people tap into (a lot) more of the potential I know they all have. With 20 years of strategic planning skills, plus skills as a NLP master practitioner, reiki master, personal fitness trainer, hypnotherapist, and Coach, I am fascinated to find the little things that people can start doing or stop doing, that provide them with the highest happiness ROI (return on investment).
In 2016 I also became one of the co-owner's in a stunning yoga centre in Canggu, Bali called The Practice, which is all about the practice of yoga, on and off the mat. So if you are in Bali, or planning on a trip to Bali, make sure you drop in and check it out. In 2019 I decided to leave The Practice, after a great few years, so I could create my new business called Bali CoCreation.
And that, my friends, is where I am now at. I look forward to crossing paths with you, or working with you soon.
See Carl's programs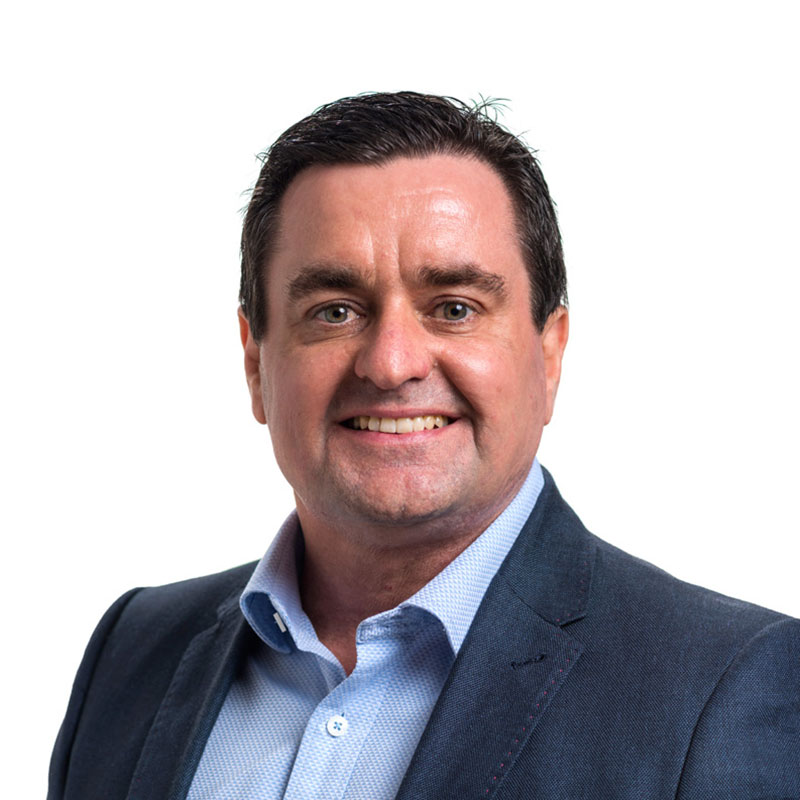 I have worked with Carl since September 2021. It has been an awesome experience as we navigated issues to do with burn-out in my business, some mid-life gunk and the passing of my father. Carl has skilfully guided me through these challenges and helped me to see the world (and my life) in a new, more expansive way. Carl has introduced me to new tools and resources that I would not have found of my own recognisance. If you are considering working with Carl, I only have one piece of advice …. Stop considering and start doing! You won't regret it.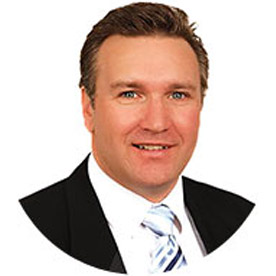 Carl Massy attended our annual conference as our keynote speaker in October 2015, where our themes were goal-setting, success and marketing. Our conference delegates are all small business owners, with a wide variety of backgrounds and experiences – both in business and personally. In his half-day session with our group, Carl was able to tap into the energy in the room, really read the crowd and tailor his presentation to suit our needs and those of his audience. He was able to "plant little seeds of ideas" in people's mind, for ways to change (or improve) their lives and their businesses that were really concrete and practical – not just theoretical. Carl is a very enthusiastic, knowledgeable and motivational speaker and we can't recommend him highly enough.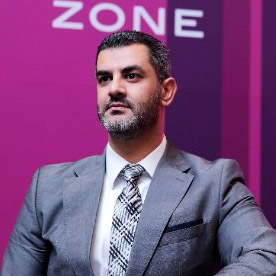 We had the great pleasure of Carl Massy presenting a motivational speech for the Aspire Zone Foundation middle and senior level managers, as part of a major program initiative within our organisation. He presented great content, which was in alignment with our program objectives and in a way that fully engaged all 150 culturally diverse managers within the audience. One of the things we most wanted from his presentation was increased integration by all off the managers present. The activities he enthusiastically facilitated throughout the presentation far exceeded our expectations when it came to participant integration – so the presentation was definitely a success. Carl is a confident, likable, knowledgable, and very professional presenter and I would highly recommend his services.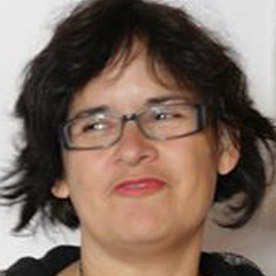 I wanted clarity and hoped for direction too from my coaching session with Carl and I got much more than I bargained for!  He has brought me back down to earth and it wasn't with a bump but with a soft landing.  He has opened my eyes to reality and to not dream my life away with impossible challenges.  I now have some interesting and exciting projects instead to be getting on with and I can see clearly where changing some unhappy habits are going to create some more beneficial, life-long abundance! Thank you Carl.

I remember thinking at the beginning of this challenge how would I be able to change in just over 30 days from a stressed out unhappy mess to a calm happy positive OPTIMISTIC  person. The truth is I have and I am simply amazed at how introducing small changes on a daily basis can make such a massive impact on my life. This new level of self awareness and overall happiness I am experiencing now is awesome.  Energised, happy, calm (that's a big one for me) and a feeling that I can really acheive anything I set my mind to.  I now have the tools to move forward through my life better able to deal with whatever life and the Universe throws at me.  What we have inside our heads is a huge powerhouse of untapped ability and potential and I'm really excited to keep working toward by better authentic self.  There is no better investment than the one I will continue to make in myself. Thanks Carl for helping me find me!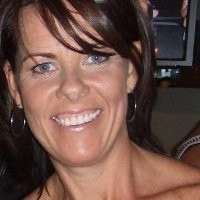 I have to say meeting Carl was a real turning point in my Life. I found him firstly to be so passionately excited about life and simply being around him lifted my spirits. Carl has the ability to be 100% present with you and sincerely interested in what was going on in my life. With this loving warm nature of his I quickly felt the trust to be honest about myself and the issues I was having with the relationships in my life. Carl has a way of lovingly showing me that the path I was on was not  serving me well. He was then able to guide me with effective strategies to find peace and happiness. Always without judgement and always coming form a place or love. Carl has been my life coach for over 12 months and he has been wonderfully consistent at always saying exactly what I need to hear, to enable me to live  in the present moment and speak from my heart and own my own power. My Life has changed considerably over the last 12 months and I am proud of my personal and professional achievements. The conscious shift I experienced enabled me the confidence to grow as a human being and as a business women. I consistently keep in contact with Carl and always look forward to his wonderful and very honest and relatable antidotes and inspirations on his website and blog. I consider Carl Massy a dear friend and I am blessed to have met him.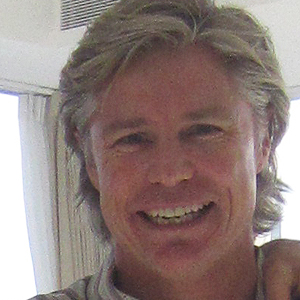 While soul searching and self examination was difficult at the time, I have continued to look at my experience of Life Coaching under Carl Massy as a genuine life changing event. I now understand why I have certain life values, previously self imposed limitators and motivators for success in life. The experience was at the right time of life for me, under the right circumstances and with someone I truly trust. Prepared or not, I strongly encourage anyone seeking a change in life or confirmation of "why" you are pursuing a certain path, to make the most of an opportunity for Life Coaching under the care and life experience of Carl. You will walk away with new life tools and a brighter horizon. I know I did.

The difficulty comes from me putting words together to resonate my true and very heart felt thank you to you and how do I even begin to express my privilege of meeting you , having your support in my life for 6 weeks and pure luck in finding you on the world wide web….!!! I would love to nominate you for an Above and Beyond reward, as you went so beyond on every meeting we had and in your follow ups. I got beyond value for my money and actually I don't think you can actually put a price tag on the tools and valuable lessons you gave me.
Prior to attending the Bali Elements retreat, I was nothing more than a passenger in life. Carl gave me the tools that I needed take hold of the wheel, to live life by design and to live life to the fullest. Bali Elements and the coaching by Exercising Happiness was a defining moment in my life and I would strongly recommend it to anyone.

Carl is a very dynamic, energetic and charismatic coach. His mission is to help his clients examine where they are in life and to work towards positive change. There is no doubt that after working with Carl you will live a more enriched life.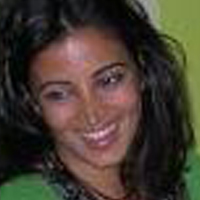 I've been on may activity/health/adventure holidays around the world,… and my stay with Bali Elements has been one of the most enjoyed. Not only was it very well organized, but brought together a perfect variety of physical and mental exercises by introducing all the beautiful 'elements' of this island. It provided a non touristy experience and I would highly recommend it to anyone who wants a holiday with the right balance of exercise, adventure and spiritual relaxation and enlightenment.
I had the good fortune of meeting Carl Massy at a Bali Elements session in November 2009. He is a caring, high energy coach who sincerely wants to help you live a happy life. His approach is direct and supportive. Carl got me reacquainted with what is important and reminded me that there are all sorts of fun possibilities out there. One more thing… Carl's smile is extremely contagious!!