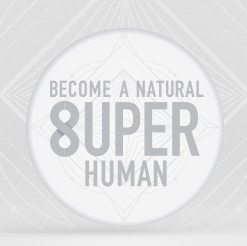 A 5-WEEK RESILIENCE BOOTCAMP: Become a Natural Superhuman
Start the Self-Paced Program IMMEDIATELY! Next Group Program in 2024 (Date TBC)
You need to become an updated version of yourself to thrive in 2023 and beyond
This was developed based around 2 principle and very relevant themes:
We are MUCH more powerful than we were 'lead' to believe.
In order to navigate your way effectively in 2023 and beyond, you need to show up in a more empowered and specific way.
This is my opportunity to bring out and help you mold the superhuman that is waiting within in, and wishing to rise to the current call, to help you thrive in uncertain and tumultuous times.
Showing up how you showed up in 2019 or even 2022 is not enough. It is time to unleash your inner LEADER, WARRIOR and SAGE. Let me show you how in SEPTEMBER.
---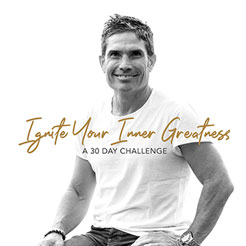 IGNITE YOUR INNER GREATNESS
A 30-DAY CHALLENGE
How Would You Like to Change Your Life, Your Results, Your Energy Levels, Your Health and Your Happiness?
The Ignite Your Inner Greatness Coaching Program is like a fitness program but goes WAY deeper – working on you physically, mentally, emotionally and even your personal psychology. This Challenge is designed to work on changing your habits, your thinking and consistent emotions so you experience more SUCCESS and HAPPINESS in your life.
It is also a chance to chine a BIG spotlight on your life.
Self-paced Program to Re-Ignite Your Life (and momentum).
---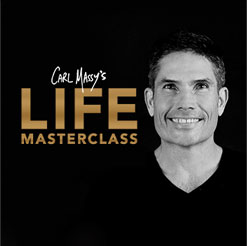 LIFE MASTERCLASS SEMINAR (ONLINE): Self Paced & Immediate Access
It is time to process your pass (so it does not hold you back), get clear of your future (so it draws you forward) and optimize your day-to-day so you experience successful day, followed by successful day.
This powerful workshop has been delivered to 100's of people in Live events (Bali, Australia and Germany) over the last 5 years, and is now available as this online offering.
The NLP techniques, guided meditations, activities and insightful and deep-dive content drawing on subjects such as mindfulness, neuroscience, psychology, epigenetics, quantum physics, physical fitness training, emotional mastery, decision-making, goal setting, and much more will take you to a whole new level of understanding, practice and results.
It also includes all the activities and techniques to actually PROCESS your Limiting Beliefs!
Are you ready to level up your life (and RESULTS)?
---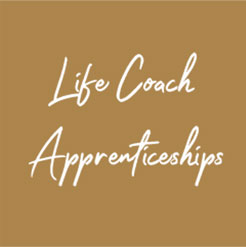 1 YEAR DEEP-DIVE LIFE COACH APPRENTICESHIPS
Only 2 Apprenticeships available at any one time.
A very personal and tailored Coach Training experience for 2 Apprentices each year, working 1-on-1 with Carl Massy (coaching now for 16 years)
These Coaching Apprenticeships are for the right individuals that want to take their Coaching practice to the next level. We work together 1-on-1 for an entire year, to increase skills, remove blocks, draw out insights, create personal products, hone existing skills, learn new techniques, and much more.
The format for the delivery of the training is highly flexible to support your preferred training style. There is a selection process to find the right match of apprentice to teacher, so get in touch to see if we are a fit.
---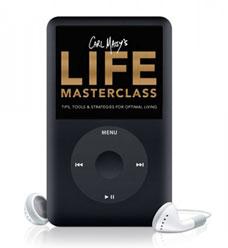 iTUNES LIFE MASTERCLASS PODCAST
Want some great (and free) mind food? Then listen in to my weekly happiness tips, tools and strategies to improve the quality of your life.
This really is the Class we all needed to have as we were growing up. Imagine if you had your very own coach giving you guidance. Telling you were the obstacles are and what tools to use to move through them, over them or past them.
In the weekly iTunes LIFE MASTERCLASS you will get to hear from me (Carl) as I help you navigate this thing called life, with my own insights or the diverse range of guests I have on the show. Check it out and if you have any topics you want me to cover, then just send me a message and I would be only too happy to help out.