LIFE MASTERCLASS ONLINE SEMINAR – Get Immediate Access!!
JOIN THIS "LIFE MASTERCLASS" AND DISCOVER HOW TO (PRACTICALLY) BUILD THE LIFE YOU HAVE ALWAYS DREAMED OF
THE POSSIBILITY
This immersion experience, in a very general sense, is about processing the past (which is holding you back from your greatness), getting clarity of your most desired future and learning how to optimizing the present to become more centered, grounded, effective, energized and powerful. Plus you will discover the Success Habits of the high performers.
When you focus on these three things (and do the right work in the right way) you take your life up to a WHOLE NEW LEVEL.
A new level of ABUNDANCE.
A new level of VITALITY.
A new level of SUCCESS.
A new level of SELF LOVE.
A new level in your RELATIONSHIPS
This is for those people who want to elevate their life at a WHOLE NEW LEVEL, aligned with their mission, purpose and vision.
IMMERSE YOURSELF IN PROJECT YOU!
MAKE THE IMPOSSIBLE POSSIBLE!
SOME OF THE MAIN BENEFITS
Process your most disempowering and limiting beliefs to liberate energy and to become unstoppable
Get crystal clear on what your purpose is and your most desired goals Learn how to increase your powers to create and manifest your goals Increase your ability to remain calm and centered through your day
Learn how to process your emotions more effectively
Discover the Success Habits of the high performers Get 100% about what might be holding you back
Increase your self love
NOW THE HOW
The online program is presented in the same layout as the LIVE events, run over a Friday night and then all weekend. HOWEVER, because all of the content is online, you can also complete the program over a number of weeks (which is highly recommended and explained in more detail in the online program).
DAY 1: Friday
Life at the Next Level | Success Habits: Morning Rituals | Powerful Guided Meditation

DAY 2: Saturday
High Performance Morning Rituals (Guided Self Practice) | Processing Your Core Limiting Beliefs (Code to Joy Technique) | Getting Clarity on Your Future Path | Goal Setting Workshop | The 6 Pillars to Optimum Health | Guided Meditation

DAY 3: Sunday
High Performance Morning Rituals (Guided Self Practice) | Obstacles on the Path | Getting Clear of your Values
Optimizing Your Days | A Conversation on Relationships | Implanting the Next Level & Next Steps
Note: You will have online access to all the content for 12-months.
PEAK PERFORMANCE MORNING RITUALS
One trait that is consistent for successful people is they have a very clear set of daily routines they perform and most of the time these are performed as morning rituals. So the first part of both days will be actively participating in the exact Daily Rituals that I practice, which includes meditation, journaling, gratitude exercises, energization exercises, mantra's, and prioritizing my day (plus others). We are about creating a fertile environment for success.
LIFE AT THE NEXT LEVEL
This is where we warm you up for the magic to come. I want you to understand what your life at the next level has the potential to be. When you set a clear and firm intention, you prime your brain to draw to it everything that will make that possibility a reality.
PROCESSING YOUR CORE LIMITING BELIEFS
I am assuming that most of you have heard the idea about limiting beliefs negatively impacting our lives. Or that our beliefs can create self-fulfilling prophecies in our lives. Well, this part of the day is not only understanding a lot more about beliefs, but doing a powerful belief activity to identify and process your Core Limiting Belief. This will free energy, and also make you live and behave in a much less 'reactive' way. The more fully you engage in this work the more powerful your experience and the greater the shift you will experience.
GETTING CLARITY ON YOUR FUTURE PATH
CLARITY IS SO IMPORTANT!! It is so hard to say 'yes' or 'no' to opportunities or distractions in life if we don't know what we really really want. This is where we start unlocking that for you. We also go one step deeper, and ask 'why' you want this goal, to ensure it is actually YOUR goal. You will also learn the 6 Steps to becoming an ELITE Goal Setter. If you don't know what you want, you cannot program the brain to assist in the attainment of the goals you have in mind. This is about not leaving life to chance or fate, but living by conscious (and intelligent) intent.
GOAL SETTING WORKSHOP
This is where we take theory and put it into practice. We want you to get crystal clear about where you are heading and then we want to implant and enhance that vision deep into your mind, to help it manifest in a way that best serves you.
THE 6 PILLARS TO OPTIMUM HEALTH
Based on my second book – 'The Guidebook to Optimum Health: Why exercise and nutrition alone are not enough' – I share with you what I have discovered over the last 20 years when it comes to optimizing our level of health and as the subtitle of my book suggests, doing exercise and eating well is not enough if you truly want to thrive.
OBSTACLES ON THE PATH (BELIEFS WORKOUT)
This is a workshop activity to establish what is one of your core disempowering beliefs in an area of your life where you currently experience the most challenge. Once we have identified it, we will use a NLP belief switch activity to change it for a new empowered belief.
GETTING CLEAR OF YOUR VALUES
This is an exercise based on the work of Brene Brown – who has studied shame, vulnerability and wholehearted living – to get clear of what our primary values are. The exercise is inspired from her most recent book – Dare to Lead.
OPTIMIZING YOUR DAYS
How you show up (that is, how you think, feel and behave) each and every day has an enormous impact on the life you create for yourself. What are your thought patterns? What are your language patterns? What are your behavioral patterns? How do you make choices? What choices do you make? What decision making techniques do you use? Learn how to optimize your brain, mind and body, to get even better results that accumulate over time to be a whole new level of Success. The results you get in life are directly attributable to how you think, feel, and behave on a moment by moment basis. A series of successful days = a successful life!!
A CONVERSATION ON RELATIONSHIPS
I lead a conversation on intimate relationships and share some of the most impactful information, knowledge and strategies that I have learned over the course of my work and my own intimate relationships. My relationship with my beautiful partner – Ferry- is getting close to our 13th anniversary. 🙂
IMPLANTING THE NEXT LEVEL & NEXT STEPS
This is where we bring it all together. Where we embed things deep into your psyche. You also get clear about what you need to do next, and then next after that, and then next after that.
We are about PRACTICAL & POWERFUL steps forward for you.
You will also have the opportunity to learn more about IGNITE YOUR INNER GREATNESS: A 30-Day Challenge and will ensure that you create lasting and powerful change in your life. This is a HUGE and a POWERFUL support piece for the Life Masterclass, if you choose to take the opportunity.
PURCHASE YOUR ONLINE LIFE MASTERCLASS
Investment: Normally US$ 347,
now only US$ 97!!!
100% Money Back Guarantee.
I am so confident you will get a LOT out of the Life Masterclass that I will give you back the full amount of the ticket if you decide that it was not worth what you paid for it. You can make a claim up to 30 days after your initial purchase.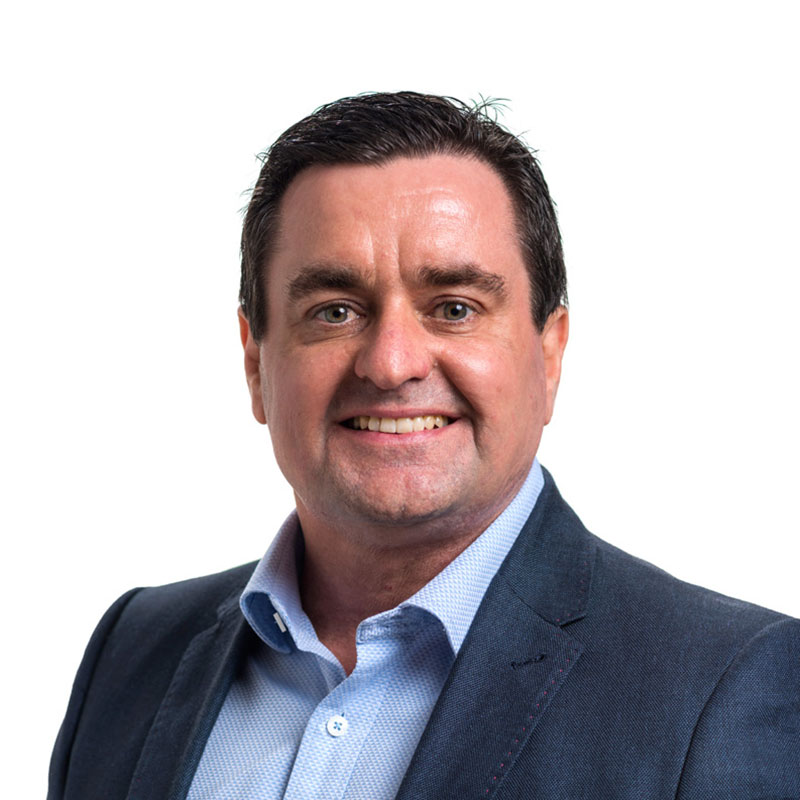 I have worked with Carl since September 2021. It has been an awesome experience as we navigated issues to do with burn-out in my business, some mid-life gunk and the passing of my father. Carl has skilfully guided me through these challenges and helped me to see the world (and my life) in a new, more expansive way. Carl has introduced me to new tools and resources that I would not have found of my own recognisance. If you are considering working with Carl, I only have one piece of advice …. Stop considering and start doing! You won't regret it.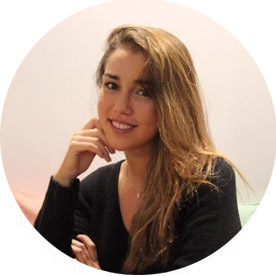 Sometimes we want to change things in our life, but we're not sure how to deal with them. We have doubts about everything but unfortunately also about us. This is where Carl has helped me succeed the first time. Teaching me how to be more courageous, how to gain self-confidence. Now he helps me with professional and personal growth, supporting me with his wisdom, experience and strategies. His empathy, capacity of creating an environment of trust and non-judgement and his flexibility are remarkable. Don't be afraid of asking for an extra help when is needed, I'm sure he can help you.
Carl approached our session with such wonderful compassion and focus, when combined with his real depth of experience and knowledge, that meant he was able to help me gain much more clarity than I expected in a short period of time. I can away feeling confident about the decisions I'd made and with exciting plans to deliver them. Thanks Carl, that was just what I needed!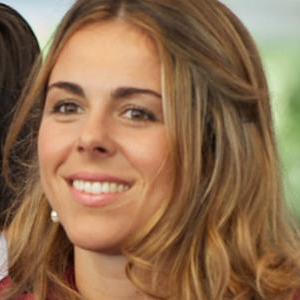 Just took the first  Coaching session ever with Carl Massy. I have never done it before, but I must say that it was a great experience.  Not only I learnt more about myself but I also have been provided with the tools necessary to change and improve goals. I definitely recommend this session to everyone, and not only to the ones that feel lost or demotivated. It is important to step back and challenge the steps taken to the journey of your life to assess, change/ improve them to go forward in your life. Thanks Carl it was awesome.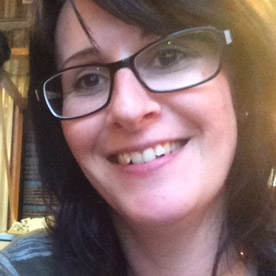 Just took the first steps to the best chapter of my life, with Carl Massy walking by my side (well, on skype at least)!  I'm feeling inspired, I have a clearer perception of what's holding me back (my thoughts – ME!), and I have (for the first time in my life) some goals set that resonate with my heart.  It feels like I'm lighter – physically & most definately emotionally & mentally.  I can go on and on, but I just want to say a heart felt thank you from my soul to you, Carl!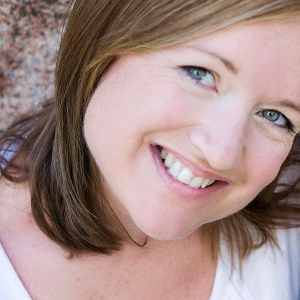 Thank you Carl for opening my eyes to a new world around me. I have gained clarity and a heightened awareness of self that puts everything in a new perspective. I am having fun utilizing new tools and concepts learnt through life coaching in my everyday life and realizing with the right approach how much more I can get out of everyday. My future seems so much more exciting and my past more rewarding.

Working with Carl has provided me with the catalyst for change that I want to improve the quality of my life. A hands-on, no-nonsense approach, both challenges and inspires me to improve my experiences. Thanks for giving me the assistance to commence my journey.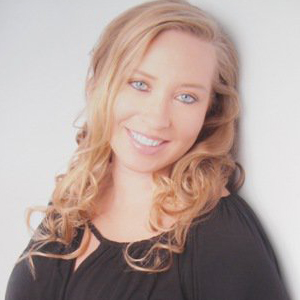 I think Carl's personal development coaching was the perfect addition to a physical activity retreat. It just brings the whole experience of a healthy and active lifestyle one step further. It helped me look at the reasons behind my choices e.g. being overweight. Also to look inwards to get a more healthy soul. And help set objectives to work on after my return home. Carl is the kind of person that you instinctively know you can trust, and a person you want to tell things to. So if you have the chance to go on an adventurous journey with Carl, you should go. Your life will be richer for it.

I didn't think that when I registered my interest for Life Coaching with Carl Massy it would be anything too different to what I had done before. To my surprise the coaching was something completely different. The combination of techniques used by Carl were intriguing . His knowledge and passion for what he does is inspiring and interesting. The relaxed, personal and professional manner ensured I felt at ease from start to finish. I walked away from the experience energised and empowered . This was not another "self help" course but an opportunity to see what is really possible.