LIMITED TO 2 UNIQUE COACHES EACH YEAR.
THE FORMAT IS 100% TAILORED TO YOU.
DESIGNED FOR FUTURE LIFE, WELLNESS AND BUSINESS COACHES
I like working with courageous, unique, unathodox, committed, vulnerable, creative, daring and FUN people. If this sounds like you – when you are showing up as the big version of yourself – then please send me an email and start a conversation. It might just be the best conversation you ever started.
YOU GET COACHED FIRST (BEFORE ANY TRAINING)
Experience being coached first-hand, so you can better serve your future clients. The IGNITE YOUR INNER GREATNESS: A 30-Day Challenge has been extremely effective for CEO's, elite athletes, school teachers, small business owners and everyone in-between from all over the world!
I will hold you accountable to your own success. I will push you. Collaborate with you. Challenge you. Make games that cause you to lean into your edge. Plus refer clients to you if they are a fit. I want you to succeed and will do all I can to make that happen. I provide you with a proven coaching system
I teach you how to Coach clients through the 30-Day Challenge, which is a proven online Coaching system that has seen people from all over the world and from all professions undertake it with amazing results. I will give you all the questionnaires and formats for running your own highly effective coaching sessions.
WHAT YOU WILL GET
A TAILORED PROGRAM
Because we will be working 1-on-1 there is a high degree of flexibility in how the program is delivered to you. This is not like some factory churning out Life Coaches. This program will be tailored to fit your specific needs and desired format. We build the schedule of your training together, to ensure it serves you to the highest level possible.
CLIENTS FROM ALL OVER THE WORLD WITH NO TRAVEL
One problem for most professions is you need to see your client in person. Your client base is limited to your geographical area. With access to the Ignite Your Inner Greatness program (a great resource to use while you build up your competence and confidence) and the Coaching strategies I teach you, you can effectively have clients from anywhere on this planet!
BUSINESS COACHING
The reality is that most Coaches are broke or unable to make a healthy living from coaching (let alone create a thriving business). One of the great things with the apprenticeship is you will have extensive business training and business mentoring by me. I have run a successful coaching business for over 10 years, plus been a co-owner in a successful yoga centre (The Practice in Bali), and do specialist business coaching for numerous clients (including practicing coaches).
OPPORTUNITY FOR 1-ON-1 IMMERSION
Depending on the format of the program that you choose (remember that we can tailor a program to your desires and personal circumstances), we can include some 1-on-1 time in a deep-dive multiple-day immersion in Bali (or I can come to you).
FREE ACCESS TO ALL MY EVENTS AND ONLINE PRODUCTS
As my apprentice you have free access to any events that I run in Bali or at any venues and countries internationally and all online events and offerings. The only exception will be live-in events, where you will be required to pay for any living expenses. You will also have free access to all of the online training courses I have created (I will also teach you how to create your own online courses).
TRAINING AND SUPPORT TO DEVELOP YOUR OWN PRODUCTS
This is huge. The potential return and opportunity for you could be huge. If you create a $97 product and sell it 100 times; you just made yourself $9,700 without having to bill yourself out at an hourly rate. Setting up your own online product or program is an essential supplementation to your Coaching business.The products could include a book, an eBook, an online training program, a webinar series, or any combination of these. I will show you exactly how to do this.
I WILL COLLABORATE WITH YOU
I like working with people I like. So I like working with my apprentices to help them experience what it is like to run a workshop, or retreat or coaching-related event. This is also a great way for the apprentices to elevate their profile, by working side-by-side with me. It is a also a great way to start earning some income, while in a supported environment. I will also be able to promote you through my contacts and databases.
EFT TRAINING, BELIEF SWITCH & NLP TECHNIQUES AND MORE
There are so many different techniques and modalities and healing systems that are effective in different ways and to different degrees. I have spent 20 years travelling the world and trying different tools, techniques, healing systems, courses, seminars, workshops, retreats and therapies. One of the things I am always looking for is the most effective techniques, that are the most easy to learn and apply, and have the greatest Return on Investment (ROI) as far as RESULTS go. So you will have the benefit of my extensive research into the best techniques for creating the most effective and longing lasting results for YOU and your clients. This will save you years of your own research.
MY COACHING JOURNEY
In this video I share with you what my Coaching journey looks like to give you context and to understand what skills and experience I bring to the apprenticeship
EXAMPLE FORMATS FOR THE APPRENTICESHIP
CERTIFICATION
If you are more interested in the letters after your name, the rubber stamp or the colours used on your certificate, then this Program is not for you. I am more about giving you a GMR (Get Measurable Results) qualification.
The other reality is this: It is not the coach training course that guarantees your success. It is what you do after the training is done. Most training courses do not provide you with 6-months of intimate mentorship, business coaching and 1-on-1 support to create the momentum to succeed. So most people do not create a successful coaching business after a formal Coach Training Course.
I have never actually been asked to show my 'formal' qualifications, but I am asked every time: What Results have you got in the past? It has always been about Results. Results. Results. Referrals. Referrals. Referrals.
If you do care to know, apart from having run training courses since I was in my 20's, I have formal qualifications, such as a Certificate IV in Training and Assessment (Australia). So I will be giving you a formal Certificate of Competency when I feel you are ready, but again it is not the number of certificates on the wall that counts. It is what RESULTS you get for your clients.
Most apprentices attain a 'Certificate of Competence' from me at about the 6-month mark (based on their competence in doing recorded Coaching sessions). From this point on they are encouraged to start charging people for formal Coaching sessions.
PREREQUISITES
There will be a 'screening process' to ensure you are the right fit for me and that I am the right fit for you. The screening process is also known as 'Coaching'. I will do a Coaching session with you (or a few), so we are both clear of whether there is magic there or not.
I only accept individuals where we are a great fit for each other. If I don't think we are a fit, I am happy to tell you to walk away or recommend you contact a different Coach or training institution. So if this sounds of interest for you, send me an email and let's have a conversation.
I definitely like working with apprentices that have done a Yoga Teacher Training Course, or similar, so there is a great base level understanding of the link between the body, mind, consciousness and spirit (aka: the field).
THE COACHING EXPERIENCE
The work we do together over the course of the apprenticeship will be a combination of the following:
Personal Coaching
Teaching & Training (in how to coach)
Business Consulting (for your Coaching business)
Collaborating on projects (towards the end)
THE DEAL
The cost of a full apprenticeship is US$10,000 (To be paid in 4 incremental 3-monthly installments).
This training is 100% tailored to your greatest needs. You won't find anywhere near that level of individual support in a mass-produced Life Coach Training Course.
They don't have flexible 1-on-1 deep-dive immersions to completely change your life. They don't give free tickets to their events (and access to the back-end planning). They don't help you figure out how to work with specific clients. They don't help you set up a business plan that is unique to you. They don't run events with you. They don't teach you how to write a book, or develop an online training program. They don't have a relationship with you for life. They don't directly promote you to their database.
I do. So send me an email now to find out if we are the right fit. I will never agree to take on an apprentice if we are BOTH not 100% sure we are the right fit for each other.
WHY MOST COACHES FAIL
This is one of five videos I have created to teach you about some of the most important aspects to becoming a Coach, and choosing this profession as your life path.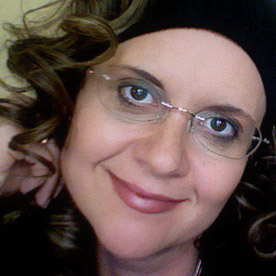 The thing I liked most was the safe and non-judgemental environment to just be me. I now have peeled layers off myself and have new tools and skills to help myself and others. The content was fantastic, the food was 'very yummy' and it was the perfect location for this journey. The mini-cleanse and morning routine was also a great way to bring body, mind and spirit in tune with each other. The only thing I would have liked was another week in this beautiful tranquil place. I would definitely recommend this course for others and think it is great value for money. Thank you for being a part of my journey.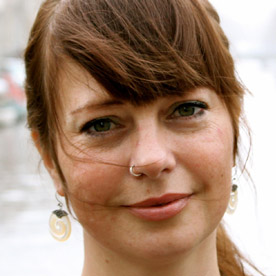 What I liked best about the course was the bubble that was created for us (being in a great place, great food, great people, great exercise, and very good training material and teachings). I liked how the course content could be adjusted to suit our needs and I now have hands on tools to work with clients. I loved the mini cleanse and morning routine on the course. Plus the food was very good and the venue suited the integrity feel of the training. I really enjoyed the course as I felt it had so much integrity and 'bonuses' and I even felt spoilt; so I would totally recommend the course and think it's great value for money.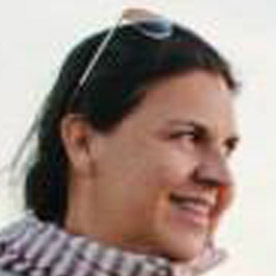 I have recently completed my Life Coach Training Course with Carl Massy. I was searching for two years for the right course. It was difficult to navigate through the sea of different life coaching styles and approaches. I was specifically looking for something that would provide me with the structure and confidence to coach. I then discovered Carl Massy. The course exceeded my expectations. It firstly made me work on myself, then learn to coach others. I have learnt so much about the mind, body and soul and feel ready to face clients with an abundance of wisdom and enthusiasm. Thanks you Carl for your passion and energy and no stones left unturned. Your equal measure of down to earth business experience and living a conscious life from a beautiful mindful place is inspiring.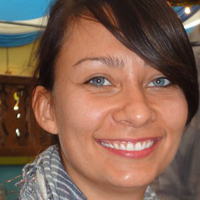 I really enjoyed the Life Coaching course with Carl in Candi Dasa. You learn so much about yourself and the world. As well you learn how strategic you need to be to achieve your goals and to move forward in life. Also the daily rituals we have been doing were so helpful to keep your body and mind in a higher state and to understanding the 30-Day Happiness Challenge more. Every thing was amazing from the accommodation to the food Miss Ferry Tan provided for us. I have met people I will be in contact with for the rest of my life. Thank you very much to everyone who has made my stay to incredible. Namaste.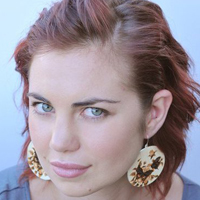 What an AMAZING course in Bali… Where do I start… the beautiful food, location and people. The content and personal touch to everything I have learnt is fantastic, I have walked away from this course feeling like I can take on the world 🙂 and I know I won't have to do it alone, the constant support and help from the Worlds Biggest Gym team is outstanding. My eyes and mind are open. I feel so blessed to have chose this course over others and have had the opportunity meet the people I have met on this journey.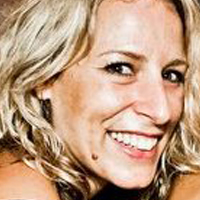 One of the many beautiful things about WBG Llife Coach Training course is not the simplicity of use and ease of navigation, not the consistent multimedia which ensures we hear his supportive voice often so we feel like he's actually with us on the journey, not the high quality, valuable content or the friendly service, BUT the flexibility that this course offers. Well done Carl on such a great service and well done me for passing his course, which assures high coaching standards and practice.

I've decided to go through the Life Coach Training provided by Carl, because I was looking for new opportunities and directions in my life. I've found the programs such as the 30-Day Happiness Challenge extremely useful, interesting and fun. What I liked especially was the strategic constitution of the program. It gives a lot of insight into topics you might know and others that are completely new to you and arouse your interest. At the end of the day I have adopted many techniques offered by Carl, which definitely made my everyday life more effective and more manageable.
By having completed the Life Coach Training, I'm very proud to have the opportunity of sharing this knowledge with my clients and offering them the programs developed by Carl. Thank you, for making the difference!

Amazing program! Simple & incredibly effective. I got a major happiness boost with simple ways to increase the amount of pure joy I experience every day. I adopted a vegan diet (during 30 Day Challenge) and then vegetarian. I started doing yoga, surfing and running barefoot on the beach consistently, a feat that eluded me for 18 years. I have never felt healthier or better. I highly recommend the program!

An absolutely amazing experience, I highly recommend it to everyone! I have learned so much from the WorldsBIGGESTGym 30 Day Happiness Challenge and learned the skills needed from the WorldsBIGGESTGym Life Coach Training Course to enable me to pursue a career in Life Coaching. Carl you have given me fantastic support throughout and you've given me the help and direction that I needed to realize my true purpose in life, for which I will always be forever grateful, thank you!