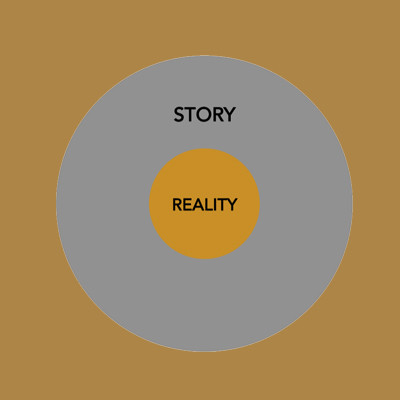 You know I love the art and science of Decision-Making.
And I am sure you are all aware that the quality of your decisions, shape the quality of your life.
Bad work decisions can lead to loss of money or loss of job.
Bad financial decisions can lead to being broke, or indebted, or in possession of a share portfolio where the zero's keep disappearing.
Bad relationship decisions…well, I think I don't need to elaborate on that.
You get the point.
It's important to be good at this thing – this thing called DECISION-MAKING.
So I want to focus on at least one element today, which is based on the very simple graphic below.
It's looking at the relationship between reality and story when it comes to decision-making.
And of course if you want to go even deeper, check out my book Decision Making Mastery.