25 Reasons why the WorldsBIGGESTGym Life Coach Training is one of the best in the World
It's in happening in beautiful BALI (and Majorca from 2014)!!!!
All trainee coaches get professionally coached themselves before the course so they know what it feels like to get professional coaching and follow a coaching program (thus truly understanding the challenges their future clients will have sticking with a coaching program) – this alone is also worth $997!
Because of the above, all trainee coaches arrive at the course at a higher level of consciousness and enhanced knowledge
We teach and provide the coaches with a proven system – the personal transformation system we call the 30-Day Happiness Challenge (which has been done by clients all over the world from CEO's, to elite athletes, single mothers, retirees, people with serious illnesses and entrepreneurs)
We completely immerse the trainees in the best (science-based) lifestyle practices for optimum happiness, vitality and health for the live-in part of the course in Bali
We teach a very broad range of subjects as part of this course – e.g. relationships, nutrition, optimum health, the nature of consciousness, etc.
Everyone is certified in Reiki I&II to use as an aid in their coaching practices and to heighten their understanding of activating the parasympathetic nervous system (for enhancing the bodies regenerative and rejuvenation functions)
We teach a number of very practical NLP techniques (reframing, language patterns, anchoring, collapsing anchoring, parts integration and an introduction to time line therapy)
We teach a unique WorldsBIGGESTGym technique called 'reikinosis'
We teach the latest principles on Goal Setting and achieving goals that actually make you happy
We teach you how to have clients on the other side of the planet so you are not limited to your geographical location
The 6-day immersion course in Bali is a mini physical detox (juicing, nutritional guidance, and plant-based whole foods)
We teach trainees how to create a website, a sales funnel and not only how to create a product, we support them through the process (plus we offer them access to high quality, highly affordable support through our sister company Invisible Resources)
We teach trainees how to run their own workshop or seminar
We teach trainees how to write and publish a book (or Kindle book)
We help promote the coaches on our own websites and resources
We refer work to coaches whenever possible
We maintain an open door policy for coaches to ask questions – technical, business or coaching related
We have ongoing training after the course, each month, on an appropriate topic (this also serves as a Mastermind Group)
We have closed group forums online so Coaches can ask or share information related to unique coaching situations
We encourage and support joint ventures and project partnerships between all our coaches and the management team at WorldsBIGGESTGym
Coaches have open access to Carl Massy, the founder of WorldsBIGGESTGym and master trainer
Coaches can get support for any personal issues or challenges they may be facing in their lives
Our philosophy is based on what research and science tells us are the keys to happiness
We teach that Success is not just about money, fame, beauty or power – which psychologically lead to lower emotional health. We teach that success is about quality relationships, optimum health, personal growth, financial structures, and doing work you thoroughly enjoy (which is supported by latest research).
PLUS we have a special guest instructor – Damien Meldrum – who is a specialist in emotions and the mind-body link. You will not only learn from him, but you will also experience an extremely powerful 1-on-1 session with him. NOT TO BE MISSED!!
Ready to take your life to the next level – personally and professionally. Ready to make a HUGE difference in peoples lives as you understand at a deeper level, what might be going on?
Check out the Amazing Course and Venue in the Video
http://www.youtube.com/watch?v=J3JznTL2rms&feature=youtu.be
For more details on the Bali 8-Day Immersion Course CLICK HERE
This is a $10,000 course
ONLY $5999 US$4,999 All Inclusive!!!
Be quick! The course is limited to 8 people!
Now also happening in Majorca, SPAIN!!!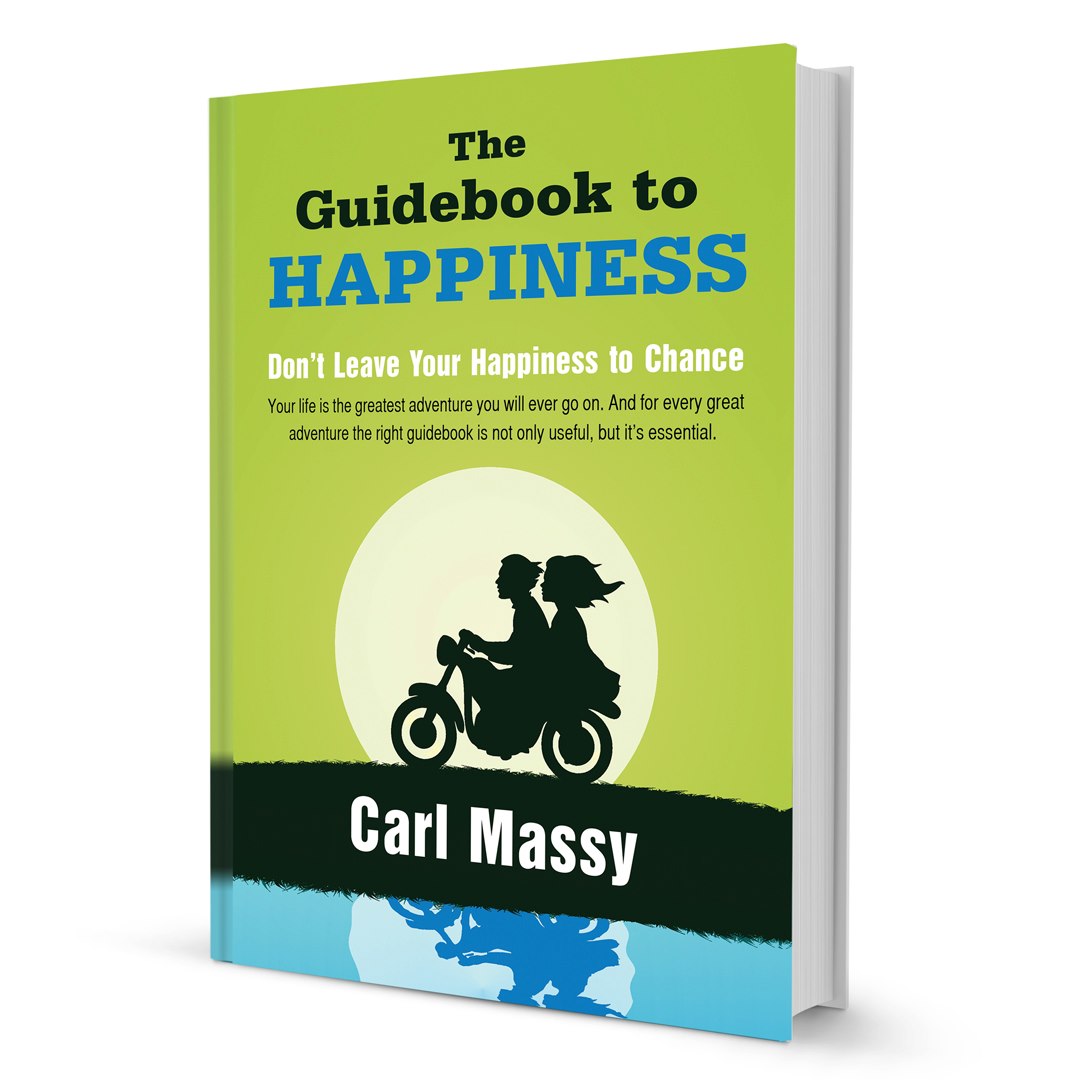 The master trainer and developer of the Life Coach Training Course is Carl Massy a 'Happiness Strategist'. Author of The Guidebook to Happiness, creator of The Happiness Class, NLP master practitioner, hypnotherapist, personal fitness instructor, reiki master, plus an ex-Army Major and consultant to Olympic Games. He also has a Bachelor of Management & Professional Studies Degree, a Diploma in Personnel & Resource Management and a Certificate IV in Training & Assessment.