Damo & Carl have teamed up to take The Happiness Class (& YOUR Happiness) to a whole new level!!
Keep an eye out for details of when they will be coming near you.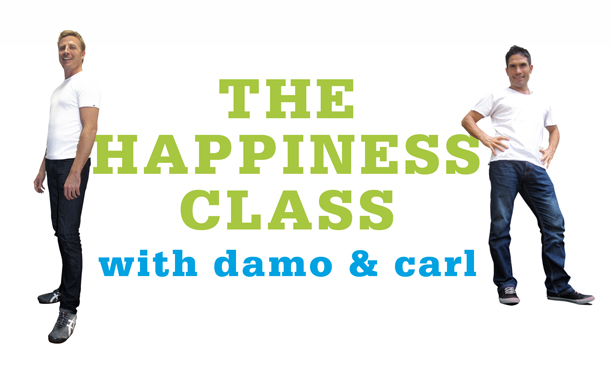 In Brisbane, Gold Coast, Sunshine Coast and Byron Bay (Australia) in September 2013. Looking forward to seeing you there. For more details check out The Happiness Class!!
For more details on Damien (Damo) Meldrum and Carl Massy just click on their names.