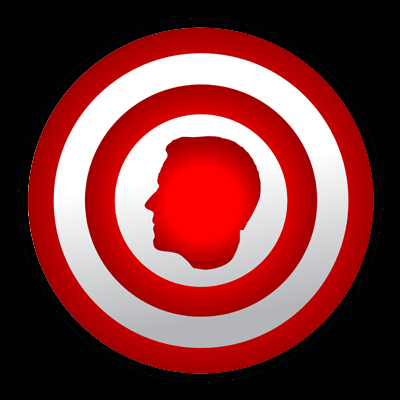 Let us start with a question. Put your hand up in the air if you are using 100% of your potential? For all of those who have not still got their hand in the air then I encourage you to read on. For the record, my hand is down too. Firstly, it really is in our best interests to take the time out at the start of the year (or month / week / day) to get clear about where we want to go. If you took an entire day or even an entire week at the start of the year to get clear about what you want, it would be a very intelligent investment. You ROI would likely be huge. Your results would be worth the time you committed at the start of the project called 'Your Incredible Life'. So know that old saying (which was drummed into us in the military) 'time spent in planning is rarely wasted' actually makes a wee bit of sense.
So with that in mind here are my Top 3 Tips to making 2014 an outstanding year:
Tip 1: Get REALLY REALLY Clear
This is where you might spend most of your time. Figuring out what it is you want to actually achieve this year. What do you want to create? What do you want to experience? Who do you want to become? What do you dare to dream up? Without this step, there is no next step. There is just meandering and tapping into about 20% of your potential. There is even likely to disharmony in your mind, as the mind flits from one thing to the next, not knowing which way to go. Clarity is a beautiful and peaceful feeling and it comes with getting clear about what you want this life of yours to become.
Now without sounding like a used-car salesman here, this is the time where it is a great investment to get help – even pay for it (which is what an investment normally entails). Whether it is from a book, a program, a mentor, a Coach (like yours truly ;-)), a trusted colleague, a crystal ball, a seminar, etc. This part increases the probability 1000-fold of getting to where you would actually like to go and enjoying the heck out of the ride.
Aim for something that stretches you to grow, but does not scare the crap out of you. When we set too unrealistic goals, they tend to scare us, which stresses us, which closes us down from our creativity. So you want your goals to be a little scary, but not FREAKING YOU OUT!!!! Ok? 😉
Tip 2: So why am I doing this?
Good question. And this is the next most important thing to do. You have come up with the dream. The thing you want to do, be or have. Now you need to ensure you want it for all of the 'right' reasons – which don't include because my mum, bad, partner, society, (insert a name) wants me to do it. You need to want the goal yourself. For your reasons. For great reasons. For grand reasons. The bigger the reasons, the higher the probability of your success. Because reasons = emotions = doing shit. We do because we feel, not because we think.
If you cannot come up with 5-10 really compelling reasons why you want this Goal, then I am afraid it is back to the drawing board for you.
And finally. My understanding of the meaning of life is this: We are here to fully express our unique selves. The more we connect with our deepest hearts desire, the more we serve ourselves and the more we serve others (and the bigger picture). If you have another theory on the meaning of life, definitely feel free to share it with me on my Facebook Page. My point is to do something that is uniquely you, which also serves others and you are likely to be a happy camper.
Tip 3: How do I want to feel?
Imagine if you are a person who loves to feel spontaneity, surprise, the unknown and amazement at new things. These are the feelings you love to feel. It is when you feel most alive and aligned with your true self. What do you think would be the outcome if you set a goal that was going to have you following some pretty boring and routine bouncing balls for the next 12 months? Yes you would get to the goal, but did you get the chance to feel the way you most like to feel?
So this Tip is about working out in advance how you most like to FEEL and then ensuring that your Goals will allow you to experience it, during the course of realising your goal. If your goals don't do that – you know the drill – then it is back to the drawing board.
For me, the feelings I most like to feel are: childlike wonder, making a difference (not sure how to describe the actual feeling of this), excitement, connected, inspired, authentic and courageous. So if the getting of my goals will not allow me to experience these feelings (that I most want to feel on a daily basis) then I need new goals. This is also about enjoying the journey.
Bonus Tip: What are your core strengths?
This last Tip is about doing things which allow you to tap into your greatest strengths. Choose goals that allow you to express your greatest strengths. Do you love to talk? Then tap into that. Do you love to read? Then find a goal that utilises that. Do you love to write? Then get that happening. Are you good at solving things? Then set a goal to do more of that in your workplace.
You are more likely to achieve what lights you up when you are doing things you are best at and allow you to express the best of yourself. What core strengths are you not utilising as much as you could? Maybe 2014 is the year you really let loose. Go you crazy thing! 😉
And now the wrap-ski
Take the time to get clear about what you really want. Get help if you need it. Invest in your success. Then look at your goals with a fresh set of eyes to ensure they are your goals and will help you feel the way you want to feel. And if they do not get two ticks in the box, then go back to the drawing board. Rewrite them. Review them. Toss them out if you need to. Remember…time spent in planning is rarely wasted. 😉
Remember if you have any questions to hit the reply button (I answer all the emails personally) or join in the dialogue on my Facebook Page.
Have an awesome day!
Cheers.
Carl Massy
If you do want a hand with your Goals for 2014, know it is something I specialise in. I LOVE helping people figure shit out. I also consider myself to be somewhat of an expert when it comes to planning too. So if you want a helping hand just reply to this email or drop me a line at: carl@carlmassy.com.