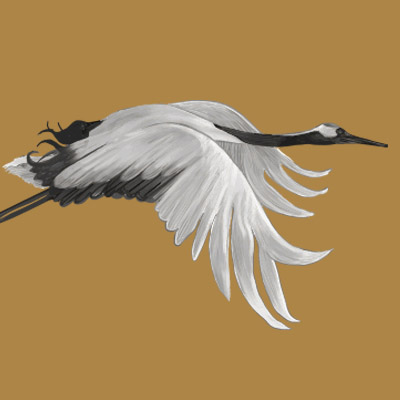 Transitioning from the known to the unknown is one of my favourite fascinations (and activities).I want to know how we can transition with more ease and grace. How we can remove some of the inevitable pain – or at least reduce it. And what are the things we can do that make transitioning something that inspires us, rather than frightens us, and causes us to pull back.
As I write this I am in the middle of a significant transition from being a Co-owner at The Practice (yoga centre), where I have been involved for the last 5 years, into setting up my own coaching and event management business in Bali. What I like to say is: "Bring on the adventure!" Because adventures happen when we step into the unknown.
The reality is, that everything in this universe is in a state of change. Some faster than others. So step one is to accept that change is a constant in life. In nature if something is not growing (changing) it is dying.
Theatrics aside. The more we can embrace change and the unknown, the easier life in general will become. Now let's get practical.
Transitioning Tip # 1: Don't be reactive 
The first thing I would recommend when facing a potential transition, is to not make any major decisions while you are in a reactive, angry or agitated emotional state.
Where possible, a transition decision needs to be made in a state of peace and calm. The reason is so that you can really listen to the wisdom of your heart. The non-reactive and non-ego-attached part of yourself. The wise part of you.
You can't hear your inner wisdom when you are emotionally and externally reactive.
Therefore, step 1 when it comes to transition decisions, is to make the major ones while you are most calm. And yes, it sometimes requires you to create the space of calm. It is important, so make it happen.
Seek deeper wisdom by creating external and internal silence.
Transitioning Tip # 2: Pace yourself 
Too often I see my clients trying to transition in the shortest possible time, which leads to them being super stressed leading up to, and navigating through the transition.
Don't make life harder than it needs to be.
Give yourself space.
Give yourself time.
Play the longer term game. Give yourself enough time (where possible) to move from where you are, to where you want to be. And often what you think is a 'must' when it comes to achieving the end goal, is not a must, but a desirable.
Don't go too fast. Don't go too slow.
Set a steady pace and then speed up, or slow down, as circumstances dictate. Pace yourself.
Transition gracefully. Set an intelligent timeline.
Transitioning Tip # 3: Get strategic 
Time spent in planning is rarely wasted.
Prior preparation and planning prevents piss poor performance.
Failing to plan, is planning to fail.
You get it.Choose planning over, "I HOPE this all works out."
The 'hope' strategy is not a good one, even though it is extensively used by lots of people.
Come up with a plan. Consider contingencies if unexpected things come up. Review your plan. Get help with your plan if you need to. It will be worth it in the end.
The essence of this tip is…don't try to just 'wing it' when it comes to a major transition.
Transitioning Tip # 4: We are not chiselling the 10 commandments 
If you put a LOT of pressure on yourself, to have the 'perfect' transition, to the 'perfect' life goal, in a 'perfectly' executed way, then you might pop at the seams. You might be totally stressed out. Be ok with a little messy.
Rarely are we transitioning into something that is 'fixed' for the rest of our lives. If we transition into a new job, it is not fixed for life. If we transition to living in a new country it is not forever. Even transitioning into a new relationship does not have to be forever. A new role in a company – not forever. Transitioning from working for the man to being a solopreneur – not forever.
My point is that if we put pressure on ourselves that the transition has to be effective for the rest of our lives, we are likely to put excess pressure on ourselves to perform. Which might be counter productive to us moving through it with an open mind and a creative brain.
I personally am transitioning into running my own business, where I am the boss, for the foreseeable future. This does not mean that I will never ever again have business partners, or even work for a bigger company. This is an experience I am creating now, and who knows exactly what will be the case in 5-10 years time.
Don't stress yourself out by thinking the transition needs to be forever and is chiselled in stone – it rarely is.  
Transitioning Tip # 5: Flex your 'no' muscles
Transitions from the known to the unknown are often quite taxing. Physically, mentally and emotionally. In science, to change something from one form to another, requires energy. The greater the change, the greater the energy required.
Know that your transition will require a significant amount of energy.
This means that you have less residual energy for the things that are less important. I was talking to a colleague this morning that transitioned from non-mum to new-mum, and talked about some of the struggles. She also acknowledged that there were a number of things she could have said 'no' to that would have freed up more time and energy for what was most important. She also admitted that she could have been a lot more conscious of Tip 3 (get strategic) and scheduled her time and activities better, to make life more smooth for her during the transition.
Tip for new mums to be…I suggest doing as much planning and preparing before the little storm (aka: baby) arrives.
Clients often asked me how to get out of overwhelm. As well as giving them effective strategies, I also make it VERY CLEAR to them, that saying 'no' to non-essential stuff BEFORE they hit overwhelm is the most effective strategy of all.
What do you need to say 'no' to today?
(Even if that means revoking a previous 'yes'?)
Parting words
Transitions are challenging, but not insurmountable, and the rewards can be AMAZING!!
You just need to acknowledge the challenges and be intelligent about how you face them.
– Be cool (or create a cool space) so you can tap into your inner wisdom.
– Give yourself the gift of enough time (not too much and not too little).
– Come up with a plan. A 80% plan is better than none.
– Don't put a lifetime of pressure on yourself.
– Create space by saying 'no' more often.
Happy transitioning!!
If you need a hand; you know where to find me. Helping people transition is one of my favourite jams. 🙂
And if you want the perfect springboard to transition from, feel free to join me for my Life Masterclass, in Melbourne (28-30 June 2019). Please reply to this Newsletter if you have any questions.
Have a wonderful day and weekend.
Take care and much love.
Carl
Want HELP with getting clear about you path, priorities and a sustainable plan? Then get in contact. Just reply to this email or connect with me on Facebook.