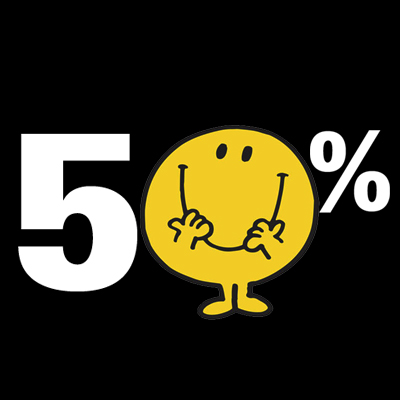 When you take care this part of the equation (soon to be revealed), life can be pretty super fabulous each and every day. Even when there are two angle grinders working overtime at your neighbour's place cutting up tiles and bricks, which sounds like a cat screaming on hyperdrive. So much for open plan living in Bali. It is not always dream living on the island. 😉 Actually the fact of the matter is there are inherent challenges wherever we are living, and it is how we deal with those challenges that greatly impacts our happiness and well-being.
So what is the factor considered responsible for more or less 50% of our happiness?
It will come as no surprise to you that it is the goals we set in life. But not just any goals; it is more about the meaningfulness of those goals. As Earl Nightingale once said, and as I often quote, 'Success (and happiness) is the progressive realisation of meaningful goals.' Again I am sure this is no surprise to you, but in my experience I have found that very few people actually have a clear idea of a worthy goal in their life, and if they do, they have not articulated it or written it down.
So here is my suggestion for what you need to do:
1.     Determine what your meaningful goal is
2.     Write it down
3.     Come up with a plan to achieve it
4.     Think on it, visualise it, and move towards it daily
5.     Review and revise your plan as required
But there is one more thing that I have found is essential
This is the method I use and teach for how to determine a truly meaningful goal. You see, the more meaningful and worthy the goal, the greater your levels of inspiration, motivation and happiness are likely to be. To find out this simple but effective tool read on…
'Genius is the ability to reduce the complicated to the simple' C.W. Ceran
I just wanted to start with that quote to remind you that simple is not the same as 'simple-minded'. What I am going to show you is so simple, you are going to think you got complete ripped off by that scum-bag Massy!! 😉 When the truth is that I am giving you the opportunity to live an amazing and fulfilling life.
The Three G's
Again, I just want to jump up on the soap box (for a little longer) and let you know how much of a difference this makes to your happiness.
1. Is it Good for me? Meaning is it good for my body, mind and spirit? Will it give me more energy, more vitality, more growth, more health, more longevity and more happiness? Will it allow me to fully express my personal talents?
2. Is is Good for others? Does this positively affect the people closest to me? Or does it negatively affect them? Is this good for other people? Will it make other people more happy, more healthy, more energetic, more engaged, and more fulfilled? This is where a lot of people miss the happiness train. What they do may harm to others in an indirect or direct way. It is hard to be truly happy when you hurt others.
3. Is it Good for the greater good? Does this big meaningful goal of mine do good for the planet, the community, the country and society? As we all become more and more aware of climate change and global pollution, we need to consider this one. Is what I am planning on doing good for the environment or will it harm it? Is it good for the community or am I teaching them bad habits.
My final thoughts
I think it is hard for a person who is dishonest to be truly happy. If they harm others or the planet for example, then either consciously or unconsciously they will not feel fulfilled. If someone makes great money and has the supposed 'good life' doing something that harms others or the planet again I don't believe they can truly be happy and content.
But it is not so much about what others are doing. It is about what you are doing. And it does not have to be on a big scale. A goal to be the best mother or father for your children, or to be the best partner in an intimate relationship, or to write a book on happiness (my goal) are all good for you, good for others and ultimately good for the greater good. So it is not about the scale of your goal, it is more about the worthiness of it, in relation to yourself, others, and life itself.
Now if you have any other thoughts or points you would like to add, I would love to hear from you. So share your thoughts below. Also feel free to share this message and Happiness Strategy with others. It is simple, but highly effective and essential for happiness, success and fulfilment in life.
Have an awesome day and week!
Take care,
Carl is the author of The Guidebook to Happiness. Available through AMAZON or at PeriPlus (Indonesia) and Kinokuniya & Times Bookstores (Singapore).