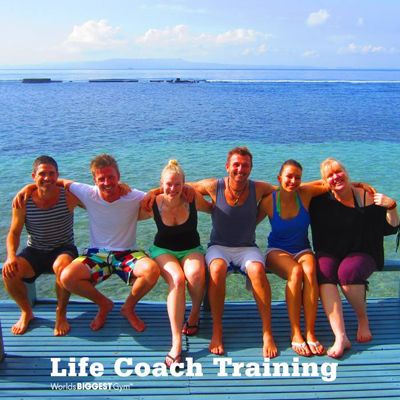 I just wanted to share with you some stories and pictures about the Bali Life Coach Training Course we ran last week in Candi Dasa, on the east coast of Bali. It was simply AMAZING!
Firstly congratulations to our four new WorldsBIGGESTGym Coaches: Colin, Adelle, Ashlea and Anika!! They will be amazing coaches in the months and years to come. They bring their own incredible life stories and experiences, which together with the new skills they learned, will make them invaluable support for someone overcoming challenges in their own life, or wanting to take their own life up to a new level.
Before the Course
The Bali Life Coach Training Course started a couple of months before arriving in Bali when I (Carl Massy) coached each person through a personal transformation program called the 30-Day Happiness Challenge. It actually goes for 6-weeks; but 30 days sounded more clean than 6-weeks. So by the time everyone arrived on the course they were at a higher level of understanding and consciousness, so we could go deeper and broader a lot quicker.
Arriving at the Course
Once people arrived in Bali and got into the course they realised it was not just a Life Coaching Course. It was also a week long retreat, a mini detox for the body (we ate a whole-food plant-based diet for the week), a personal transformation seminar, a networking seminar, a business development workshop, and an energetic healing thingy.
The accommodation was 'island style bungalows' and the venue had a certain energy about it that is hard to describe. It was like a load was taken off your shoulders the moment you stepped into the venue and under the coconut trees. Plus the beach was 15m from the open air classroom (with an incredible view over the water and a distant island).
The Course Itself
Now this could take awhile to describe at there are many different parts to it, with each day starting at 6:30am with NLP techniques, meditation, reiki, yoga and energization exercises. There was even an opportunity for students to build up their confidence by taking the morning training sessions.
Then it was morning Green Drinks, followed by an incredible healthy breakfast, that was a huge hit. Such a hit that at the end of the course when people were offered pancakes, they turned them down for the healthy breakfasts, which they said tasted better!
The classroom for the course had a million-dollar view and the chairs were replaced with cushions and yoga mats.
There were lessons on the science of happiness, neuroscience, psychology, beliefs, goal setting, business practices, interpreting someone's life story to understand why they did what they did, case studies of past clients, product development, branding and websites, the pillars to optimum health and even a guest trainer doing emotional kinesiology work with the group. The topics were deep and broad and due to the small class size (no course has more than 8 students) there was plenty of opportunities to ask questions.
By the end of the week the 'students' easily stepped into the role of 'coaches' when they did their final assessment as a coaching session on a client brought in from outside the course. The clients loved the sessions and the students became newly graduated Life Coaches. PLUS they were certified in Reiki Level 1 & 2.

But that is not all!
As well as experiencing an amazing course in an amazing location with amazing people, while eating amazing food, and with extremely attentive and experienced staff, every new coach will be getting Personal and Business Coaching for a whole year after the course! That is 1-on-1 coaching with me (Carl Massy) for one year! There is no other course, that I know of, that gives that level of after course support.
The reason is because we want people to succeed, so they can make a real measurable difference in the world. We are not about putting 'clients' through a production line, so we can cash in on mass units. We are about creating peers. Working together. Doing joint ventures. Getting together for more training as we do a hike in Nepal. We are about doing great things with great people, that makes a positive difference for other people.

Come and Join Us
So if you would like to be a part of this course and this team then make sure you get in touch. I truly believe this course is one of the best Life Coach Training Courses on the planet. If you have any questions, that you can't find a complete answer to on our website, then send a personal message to me by CLICKING HERE.
I look forward to seeing you in Bali sometime soon, and having you as a coaching peer in the months and years to come.
Have an AWESOME day!
Take care,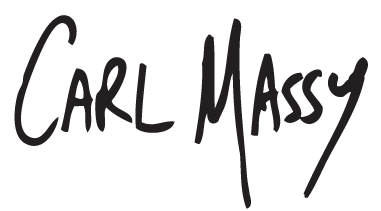 Training Director WorldsBIGGESTGym
Author of The Guidebook to Happiness, NLP Master Practitioner, Hypnotherapist, Life Coach, Reiki Master, Personal Fitness Trainer, Ex-Army Major, and Strategic and Training Specialist