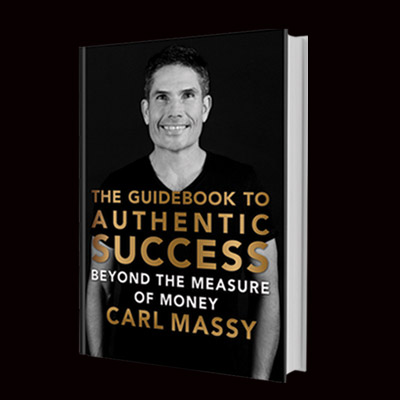 Hiya,
One of my favourite books I have written, and the one people have found most impactful is called 'The Guidebook to Authentic Success'.
I teach about not only how to increase your success, but how to do to do it in a way that is deeply effective. You want to feel successful all the way down to your bones.
Hence the focus on 'authentic' success, as opposed to an experience of success that is linked to a bank account. Someone can be very wealthy but miserable. Is that success? I think not.
This Life Masterclass episode is the first of 3 parts where I will go through the 8-Pillars I believable are essential for experiencing a deeper sense of success in this game called life.
'The Guidebook to Authentic Success' is available on Amazon – in paperback and on Kindle. Also if you want to read a sample of the book, you can go to my website (https://www.carlmassy.com/) and click on the BOOKS tab.
If you want to do any work with me on turning the volume up on your authentic SUCCESS, don't hesitate to get in touch.
Have a super fabulous day.
Take care.
Carl