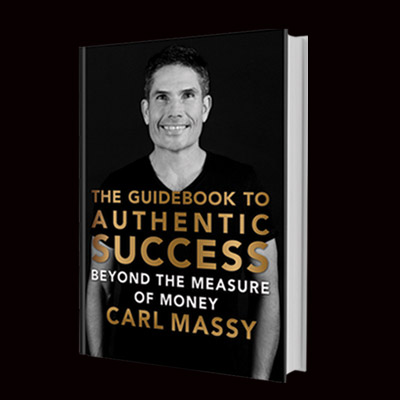 Hiya,
Welcome back to Part 2 of this 3-part series on the 8 Pillars to experiencing Authentic Success.
In this episode I focus on Pillars 3, 4 and 5. Which are:
1. Feeling Connected.
2. Growing & Evolving.
3. Meaningful Life Goals
I go into more detail in the podcast, and stick to my original hypothesis, which says it is very hard to feel SUCCESSFUL in your bones, if you don't take a holistic approach and work on all these related areas of your life.
If you want to go deeper on this content grab a copy of 'The Guidebook to Authentic Success' from Amazon (paperback and Kindle).
Also if you are listening to this prior to 7 July 2020, make sure you sign up for my free 4-day Life Audit to help you get more clarity, stability and certainty, so you can bring 2020 back on track.
Sign up here: https://www.carlmassy.com/life-audit
And as always if you want to go deeper into any of this work, or level up in the success game, don't hesitate to get in touch via my website.
Have an awesome day.
Take care
Carl