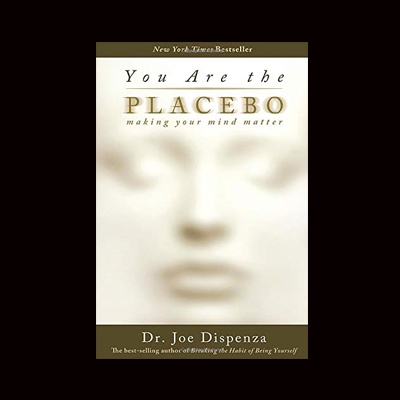 Hiya,

And welcome to this months Book Review podcast.
This is one of my favourite books, favourite author and favourite teacher.

This book is a game changer.
It is packed with good quality science, plus lots of examples about how effective the Placebo Effect really is. And how you can capitalize on it – making you the placebo (as the title suggests).

You will be AMAZED at just how incredible the power of the mind really is.
Not hearing this line anecdotally, but reading numerous examples of it in this book.

In the podcast I even talk about how the Placebo Effect has an impact on surgery, as Dr Mosely highlights in an incredible experiment he conducted. Check out a short BBC Documentary to hear the details, and see the effects.

I also talk in this podcast about the 'Nocebo' Effect, which less people know about, but which has a huge impact on us all.

Enjoy the podcast and then get yourself a copy of the book!
Take care
Carl