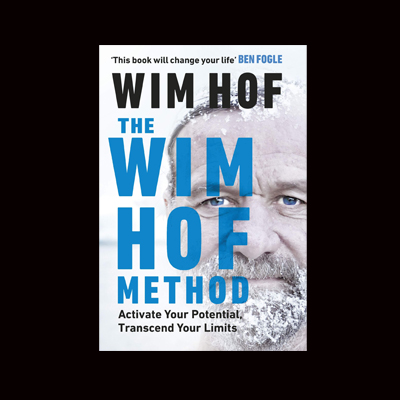 Hiya,
This is not only a great book, but it is a great book about a great technique that has the potential to make huge impacts on peoples health. The validation of its method are from the 1000's of people that have got positive and sometime miraculous results, plus the feedback from numerous scientific studies that have been done on Wim Hof.
For me personally, after about 10 days of practice, I can already feel less inflammation in my knees. I am loving that outcome!!
If you don't know Wim Hof, just do a search on the Iceman on YouTube and you will get a sense of what he is capable of (including having about 26 world records to his name). More importantly he was able to survive and thrive after his wife committed suicide, leaving him 4 young children. His story is quite amazing.
I loved reading about the origins of the Wim Hof Method. How he came to understand the benefits and unique combination of breathwork, cold exposure and mindset.
I also love Wim Hof's philosophy about getting out of the comfort zone and us being a little too dependent on 'things' to keep us comfortable, and as a result have lost some resiliency and a lot of human potential – physically and mentally.
I encourage you to read the book – but more importantly I encourage you to try the method for yourself. Wim Hof even has an App to make it easier for you to do. It is an excellent daily investment in your health – only 20 mins a day!!
If you are interested in finding out more about my 2022 Coaching and Mastermind Group Experience, click on this link.

Have a fantastic day.
Cheers
Carl