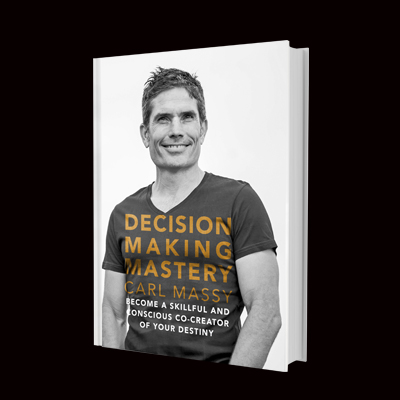 Hiya,
Welcome to Part 3 of this mini series specifically looking at Decision Making and based on my latest book 'Decision Making Mastery'.
In Part 1 I looked at the bIggest mistakes. Part 2 I introduced you to the 3C's. And in this final part I talk about your innate, highly intelligent, and deeply wise – internal guidance system.
Firstly I introduce the idea and what I have recognized in myself and my clients over the years, and then I talk about how to practically 'bring it on'.
Make sure you pick up a copy of 'Decision Making Mastery' and be a true co-creator in your destiny. It is available at Amazon as a Kindle or Paperback version.
If you would like to work with me to navigate your way through some major decisions or transitions, please get in touch via my website: www.carlmassy.com.
Have a fabulous day and take care.
Carl