HOW TO CREATE YOUR LIFE MASTER PLAN – PART 1
Now scroll to the bottom of the page and download and complete the simple, but powerful Activity Sheet below.
It will make all the difference to your onward and upward journey!
Any Questions? Email me at carl@carlmassy.com for a personal response.
Want to find out more about happiness, health and authentic success?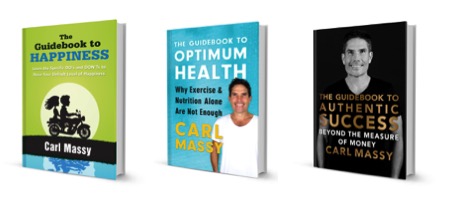 Download Samples of my books below: