THE SUCCESSFUL MIND: ELEVATE YOUR SUCCESS BY REPROGRAMMING YOUR SUBCONSCIOUS MIND TO YOUR HEARTS DESIRES
CHANGE YOUR BELIEFS. CHANGE YOUR LIFE.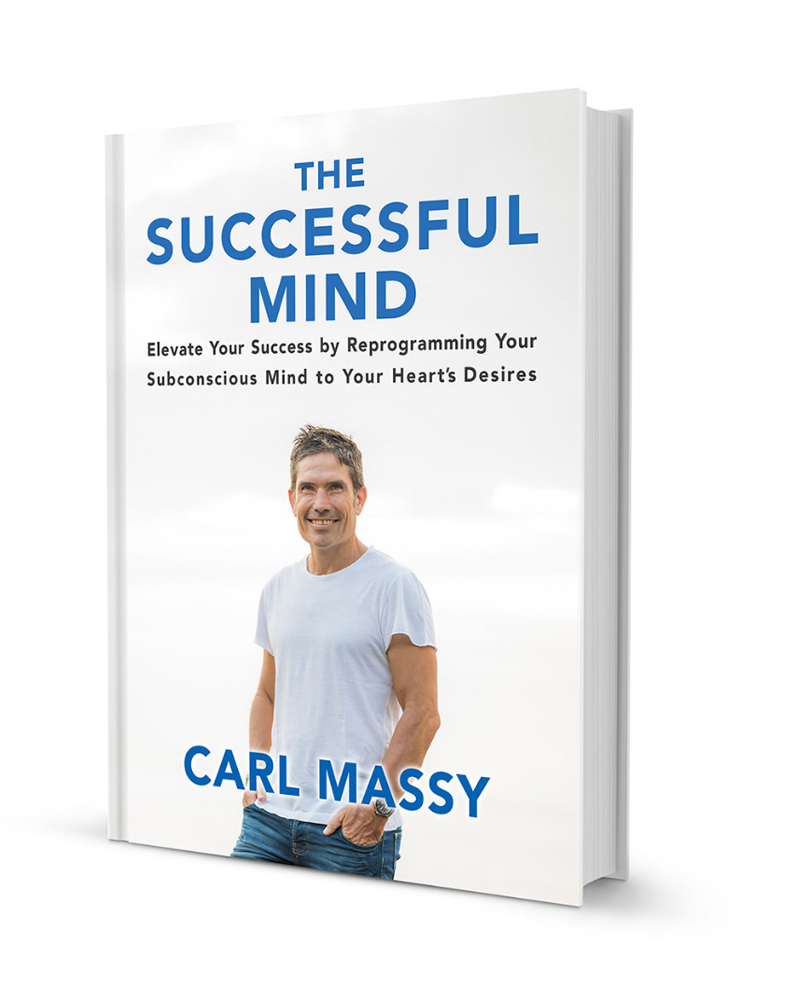 There is a hard way and a much easier way to create positive change in your life. The hard way is to 'try' and change everything external to you – people, institutions, places, etc. The easier way is to take your attention inwards and change your internal belief systems, so you can initiate new ways of feeling and behaving, and therefore achieve a new level of results. First you need to create a new level of mind. A Successful Mind.
In this book, you will clearly understand how your beliefs have been created, the impact they have on your results and emotional state of being, the possibilities when you change your subconscious beliefs, plus learn different strategies on how to change your most limiting beliefs. You will become intimately familiar with the beliefs that are not serving you. These disempowering beliefs (your internal software) needs to be upgraded; just like any computer that is still running Windows 95 software.
Carl Massy is the author of The Guidebook to Happiness, The Guidebook to Optimum Health, and The Guidebook to Authentic Success, plus a Coach and NLP Master Practitioner. A former Major in the Australian Army, an Olympic Games anti-terrorism consultant, and former co-owner of The Practice yoga centre in Bali; he is committed to helping people tap into their true potential in order to experience more health, vitality, happiness, and authentic success, in their lives.
OR
LISTEN FOR FREE NOW
---
PROCESS YOUR LIMITING BELIEFS (ONLINE WORKSHOP)
CHANGE YOUR BELIEFS. CHANGE YOUR LIFE.
If you look at the model below you see that our beliefs cause us to FEEL a certain way, which leads us to BEHAVE in a certain way, which heavily influences the RESULTS we get. 

Reverse engineer that and you end up with this…
If I want to (radically) change my results, the most effective way is to change my Beliefs.
This has been the 'success secret' for millennium. If you want to go from unsuccessful (or unhappy) to Successful, you need to change the way you think. You need to change your internal dialogue. You need to change your Beliefs.
My book The Successful Mind goes into great detail about how our thoughts and beliefs create the results we do get (and don't get in life).
And the Process Your Limiting Beliefs workshop is taking this insight, going deeper again, and then being guided through a powerful technique to change one of your core limiting beliefs.
When you Change Your Beliefs, You Change Your Life.
I have been conducting a half-day Process Your Limiting Beliefs workshop in Bali for a number of years and due to numerous special requests I have turned it into an online offering.
PERSONAL OUTCOMES
When you do the workshop this will be the potential outcomes for you:
You will realise why you are getting the results you are.
You will become aware of what beliefs are not serving you.
You will understand why you need to change your beliefs.
You will experience a powerful shift in your lens of perception.
When you change a limiting belief to an empowered belief, you see life in a whole new way.
Where there were obstacles you see possibility. Where there was confusion there is clarity.
Where there was doubt there is intelligent awareness.
POWERFUL NLP TECHNIQUE: THE ROCKING CHAIR TECHNIQUE
I have been using a powerful NLP (Neuro Linguistics Programming) technique, with individual coaching clients, and groups, for over 10 years now, and the results are profound.
If I told you in a coaching session with me that a 'belief' is holding you back, you might sort of get it. You might intellectually get how it could be impeding your progress.
After you do the rocking chair technique you will KNOW IT in every cell of your body, and you will be empowered with a new belief. You will also have started the process of 'rewiring' your brain to a new possibility. You will change your brain.
This process is the culmination of the workshop. You first understand intellectually about beliefs, and then you have an experience to create a powerful shift in your thinking and believing.
The Rocking Chair activity will require you to download an MP3 guided recording, then find a place where you will be undisturbed for 30 mins while you go through the process. 
THE ONLINE PLATFORM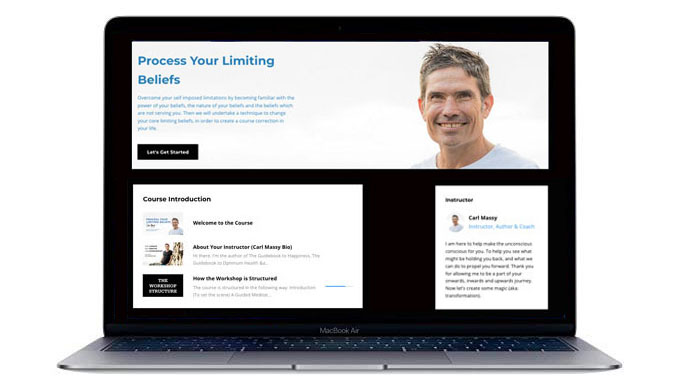 WORKSHOP FORMAT
Introduction
Part 1: How Your Beliefs Are Formed
Part 2: The (Real) Impact of Limiting Beliefs
Part 3: What Are Empowered Beliefs
Part 4: How To Change (Disempowering) Beliefs
Part 5: The Rocking Chair Technique
Conclusion & Final Guidance
Going Beyond
SPECIAL BONUSES
You will also have access to myself to ask any specific questions about the workshop, through a closed Facebook Group for workshop participants.
PLUS a powerful Guided Meditation from the Life Masterclass Live event.
AND a US$ 49 discount for a 2hr Deep-Dive Coaching Session with me.
THE COST
Carl charges US$ 350 to personally coach a client through the Rocking Chair Technique.
The cost for this online workshop is only: US$ 69
For all of 2020 I have decided to give a 50% discount: US$ 35
7-DAY MONEY BACK GUARANTEE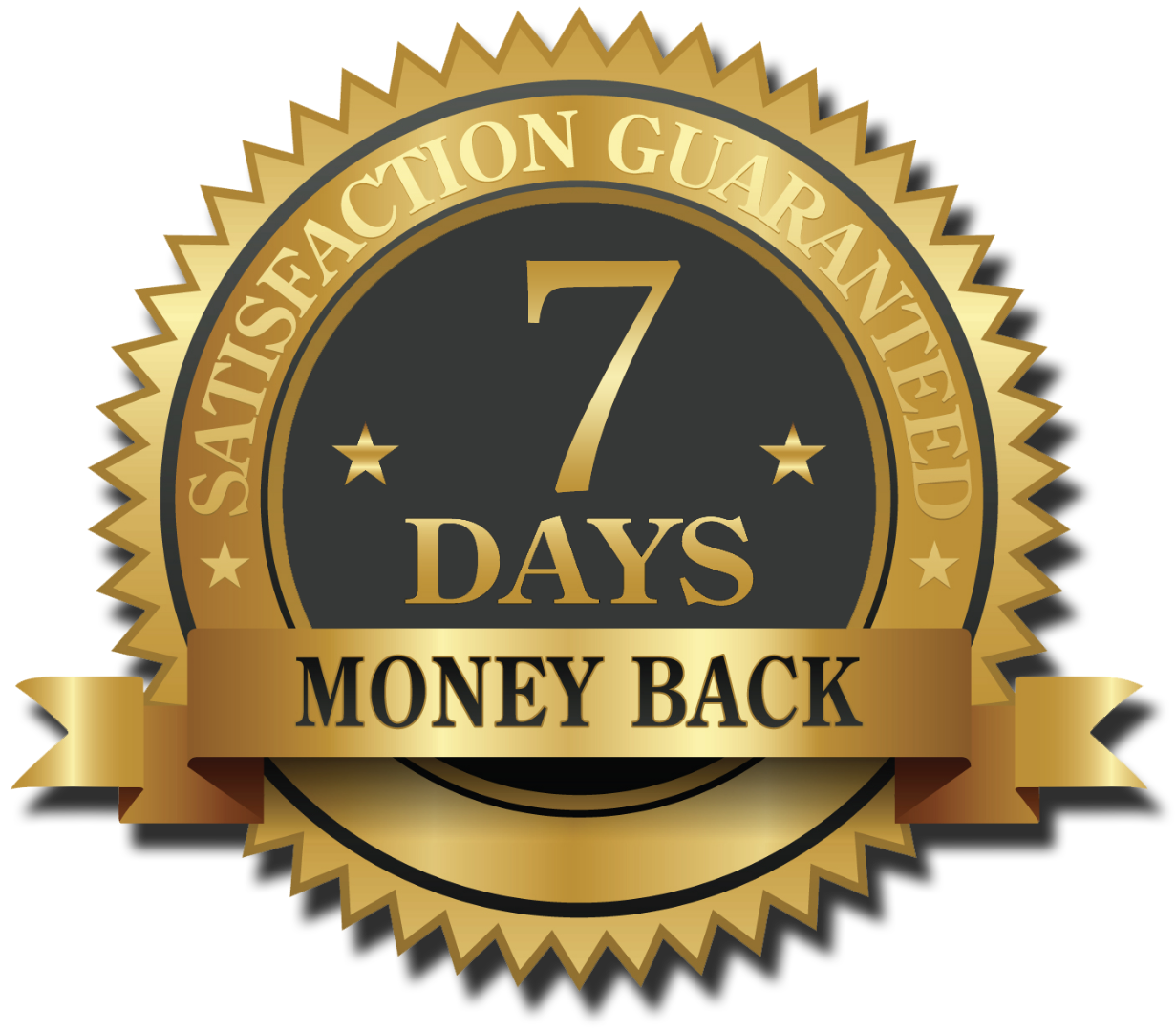 If you are not fully satisfied with the workshop, you can ask for a 100% refund within 7-days of the purchase date of the workshop. And I (as a small business owner) would appreciate if you came from a place of integrity if you were to ask for a refund. You know what I mean.