HOW TO CREATE YOUR LIFE MASTER PLAN – PART 2
Now scoll down to the bottom of the page to download and complete the simple, but powerful Activity Sheet below.
It will make all the difference to your onward and upward journey!
Any Questions? Email me at carl@carlmassy.com for a personal response.
If you want to learn more about happiness, health and authentic success, then these books are a great start…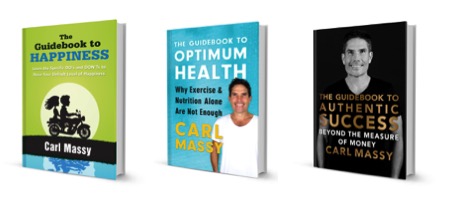 Download Samples of my books below:
If you are interested in getting really really CLEAR about where you are in life, where you want to go, what is working for you and what is not working for you (which might be in your blind spots), reach out and invest in yourself and your future with a 2hr Deep Dive LIFE CLARITY Coaching Session with me. Just send an email to carl@carlmassy.com. This is the favourite session with my clients.