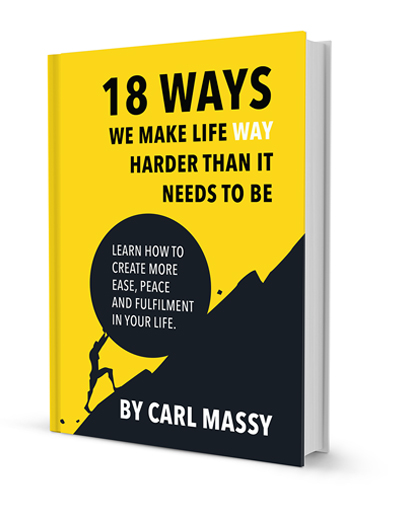 Learn how to bring more Ease, Peace and Fulfilment into your life (and a LOT less Hard)
Would you choose a life which is HARDER than it needs to be, or would you much prefer more EASE, PEACE and FULFILMENT?
That might be a dumb-arse question, but here's the REALITY.
We knowing or unknowingly, consciously or unconsciously, make life WAY harder than it needs to be. Period.
Here are the main reasons:
We have blind spots (we don't know what we don't know).
We were poorly taught (or were never taught).
We don't realize how much the 'little' stuff adds up (to BIG stuff).
We don't consider how big of a pain in our butt some choices will become.
We get too lazy, complacent or sloppy (and don't realise the consequences).
In this light, insightful, practical, resource-rich and entertaining book, let a long-time Mindset Coach, ex-Army Major and former Olympic Games security consultant teach you – plain and simple – where not to place your foot if you want to avoid the figurative doggie do-do (aka: shit) in life. Making your life (a LOT) less hard, and a whole lot more joyful, peaceful and fulfilling.
I think we can all agree that life is hard enough as it is, without making it any harder than it needs to be. Being the most beat up person to cross the finish line is hardly cause for celebration. You want to finish the race, with the highest satisfaction and fulfilment store, without having to mess yourself up on the way. Smarter, not harder.
Are you ready to be shown your blind-spots (and a better way to navigate them)?
The book comes with a HUGE range of practical resources and access to some of my other Audiobooks and much more.
"Written with insight and clarity – Carl Massy tells you what you need to know about how your thinking and old behaviors can limit your life. Carl is the master of seeing what's in plain sight but we are often blind to. His practical wisdom and no-BS approach makes this a book for those who want to make everything in their life cleaner and clearer. This book will help you with everything from making tough decisions to breaking bad habits. I highly recommend."
Brigid Delaney Author of Wellmania and Reasons Not to Worry
Comes with Loads of Free Resources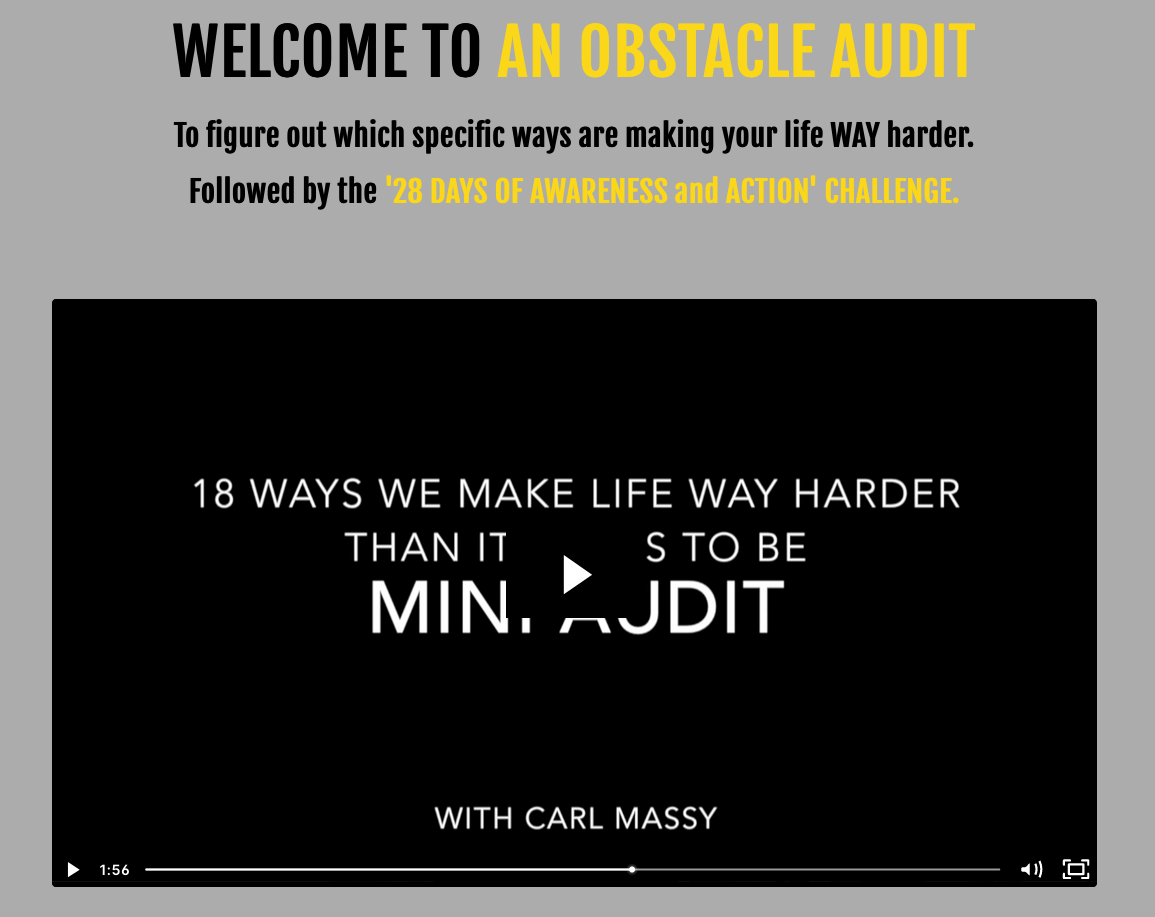 Click on the button below to get FREE access to the following:
The Successful Mind by Carl Massy (Audiobook).
Decision Making Mastery by Carl Massy (Audiobook).
An 'Obstacle Audit'.
A 28-Day Challenge.
All the worksheets referenced in the book.
Carl's reading list (Bibliography).
And special discounts!
If you want 5 or more copies (anywhere in the world) send an email to carl@carlmassy.com to get the books at the printing 'COST' price until 31 December 2023!
One of The Ways We Make Life WAY Harder
The Perfect Gift if You Know Someone Doing it Tough
If you have a friend, colleague or family member that is doing life way harder than they need to, this might just be the perfect gift for them.
Prefer to Listen to the Audiobook Version (read by Carl)
For a limited time it is only $5
(After the Checkout process you will be emailed the link to download the Audiobook)