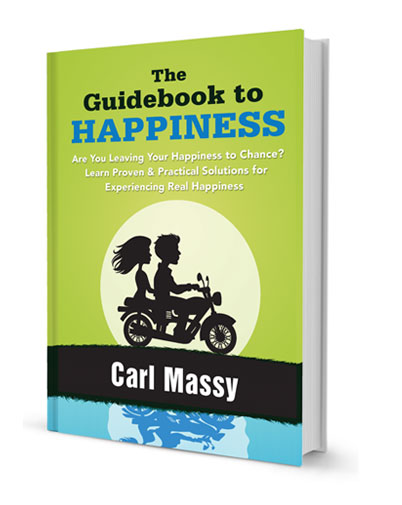 WOULD YOU LIKE TO DISCOVER THE SPECIFIC DO'S AND DON'TS WHEN IT COMES TO EXPERIENCING REAL HAPPINESS IN YOUR LIFE?
Have you ever taken a trip to a completely new destination? A place you heard was great, but you were yet to experience. Do you think having a comprehensive Guidebook, which told you how to get there, what were the best sites, what to take, and what to avoid would be essential reading?
When it comes to 'happiness' that is exactly what The Guidebook to Happiness does. It tells you specifically what to do (or not do) and how, when it comes to raising your default level of happiness.
21 Chapters and 21 Lessons on the biggest DO's and DON'Ts for experiencing greater levels of happiness. Plus specific happiness strategies to bring them into effect today.
IN THIS GREAT BOOK YOU WILL DISCOVER
What key provides up to 50% of your happiness
What the experts tells us are the best daily rituals for increased happiness and wellbeing
How to become smarter – quickly
How to make decisions that lead to lasting happiness
The pitfalls and traps we need to be aware of
How to use the mind for best results
And much, much more…
Your happiness is too important to be left to chance.
Order your copy of The Guidebook to Happiness and take your happiness up to a whole new level.
* If you want to share the love and would like 3 or more copies send an email to admin@carlmassy.com
to get a significant discount.
GET $97 FREE BONUSES WITH YOUR PURCHASE
The Guidebook to Happiness Personal Journal
2 x Bonus Chapters
(Overcoming procrastination and the best-of-the-best nutrition insights)
4-Week Happiness (mini) Course
(Weekly video plus an activities sheet to complete for the week)
The 6-Steps to Becoming an ELITE Goal Setter
Video on how to do Energization Exercises
The Values-Based Decision making tool
…and more
Enter Your Details Below To Get Access To Your Bonuses